Language
Oil filled radiator YOER Inferno OFR1025BK
10 ribs, Power: 2500 W, 3 power levels, ECO functionality, Chimney effect, Effectiveness range: 35 m², Touch control panel, LED Display, Timer

Shipping within

24 hours

Availability

High

9848

pcs.
| | |
| --- | --- |
| Bar code | |
| EAN | 5906874237519 |
Description

Instruction manuals

Reviews & ratings (10)
OIL FILLED RADIATOR YOER Inferno OFR1025BK
CONSTRUCTION - MAIN COMPONENTS
Front handle
LED display
Touch control panel
ON / OFF power switch
Cord winder
Rear handle
Remote storage compartment
10 built-in ribs - huge effectiveness range
Device body covered in protective enamel
Thermal cut-out, overheating protection
Retractable rubber wheels
PRODUCT DETAILS
Max power.: 2500 W
Color: Black
Heater type: Oil
Timer: Yes, 24-hour
Temperature adjustment: Yes
Touch control panel: Yes
Power adjustment: Yes, 3 power modes
Remote control: Yes
Other functionalities: ECO functionality, overheating protection
MORE FUNCTIONALITIES AND DETAILS
Chimney effect - a natural draft is created within the heater, which speeds up the process of heating up the room
Diathermic oil - ensures quiet heat distribution and keeps the temperature high for a long time
Adjustable electric thermostat with an option to control the temperature in the 10-30°C range (achieved temperature oscillates by +/-2°C)
It keeps the temperature for a long time
3 power levels (1000W, 1500W, 2500W) - will optimalise power consumption
Remote control - will allow for remote control of the device, without the need to get up
Huge effectiveness range 35m² (376.7 ft²)
10 tastefully built-up ribs
Touch control panel - will allow for easy control with the help of a few clicks.
Big, easy-to-read LED display - thanks to that you will see currently set temperature and active work mode.
Temperature indicator
24-hour timer - you can program device time of work
ECO mode - automatically adjusts the power level to previousely set temperature
Sound indicator - informs about changing the device work mode or temperature settings
Thermal cut-out - overheating protection
Rebust body, covered in protective enamel
Retractable rubber wheels - protect from scraching the floor while moving the device
2 ergonomic handles make transport easier
Control lamp
Special remote control storage compartment
Cord winder
NATURAL "CHIMNEY EFFECT"
The appliance was designed to allow the case and ribs to create a natural draft within the heater. Air is being pulled from the bottom, heated up by the warm ribs and blown out through the top part. This allows the room to be heated up much faster than with other oil heaters.
COMFORT AND SAFETY OF USE
Huge effectiveness range (35 m²) (88 m³), 376.7 ft² (3107.7 ft³) – thanks to 10 built-in ribs. You will quickly reach high comfort of warmness in a room.
It does not dry air – thanks to that, it is perfect for allergy sufferers.
Quiet device work - will allow you to place the heater in a child room or a sleeping room.
2 WAYS TO CONTROL THE DEVICE
Touch control panel – ensures comfortable device control and easy access to all the functions.
6 control buttons:
Temperature and time increase button
Thermostat button
Timer button
Power level (power levels and ECO mode)
Ready to work button
Temperature and time decrease button
Remote control - will allow you to control the device, without the need to get up. At the rear side of the device there is a remote storage compartment.
EASY-TO-READ LED DISPLAY
Backlit LED display - shows informations about active work modes.
Display icons:
Icon informing about active ECO mode
Temperature and time set in the timer
Icon informing about connecting to the socket
°C icon, indicates that shown number is temerature
H icon, indicates that shown number is time
Power level icon (low, medium, high)
ELECTRIC THERMOSTAT AND POWER ADJUSTMENT
Thermostat from 10 - 30°C - will allow you to set the desired temperature and keep it.
3 power levels (low, medium and high) – give you the opportunity to adjust the power level to your need. High power level will quickly heat up your room, when the lowest one is perfect for keeping the temperature.
Temperature indicator – allows you to monitor current room temperture.
INTELLIGENT ECO MODE
ECO mode - will allow you to spare the energy while heating up. The heater will automatically adjust the power level, keeping the room temperature within a convenient range.
Optimal energy consumption – when set temperature is reached, the heater will automatially turn off. When room temperature decreases below the set one, the heater will switch into ECO mode.
AUTOMATIC OPERATION
24 - hour timer – will allow you to set the time of work, without the need of controlling it. You can set the time after which the heater will automatically turn on or off (you can use one function at time).
REBUST AND FUNCTIONAL CONSTRUCTION
Cord winder – it is at the top of the device. Special handle allows you to roll the cord, and at the same time protect it from damage while storing or carrying the heater.
4 rubber wheels – ensure mobility and will allow you to easily carry the heater without scraching the floor.
Handles – will allow you to safely hold the device, even when it is hot.
Rebust construction – is covered with protective enamel.
This product is designed for occasional use or in well-isolated rooms.
SAFE USE
Overheating protection - prevent from overheating the device and automatically turns the device off in case of the risk of damaging it.
PRODUCT PRESENTATION
Watch our video and see all the functions of our oil heater Inferno!
TECHNICAL SPECIFICATION
Effectiveness range: 35 m² (88 m³) 376.7 ft² (3107.7 ft³)
Power: 2500 W
Output: 2,5 kW
Power cord length: 1,44 m (56.7'')
Weight: 15 kg (33.1 lbs)
Dimensions with wheel extended: 27,5 cm x 66,5 cm x 52 cm (10.8 x 26.2 x 20.5'')
Dimensions with wheels retracted: 17,5 cm x 66,5 cm x 52 cm (6.9 x 26.2 x 20.5'')
Color: Black
Polish power plug: 220-240V~50Hz
EQUIPMENT
Oil heater
Remote control
Original packaging
YOU WILL RECEIVE:
Oil heater - details above,
YOER PLATINUM SECURITY card,
Warranty card,
Receipt / VAT invoice,
PL / EN instruction manual.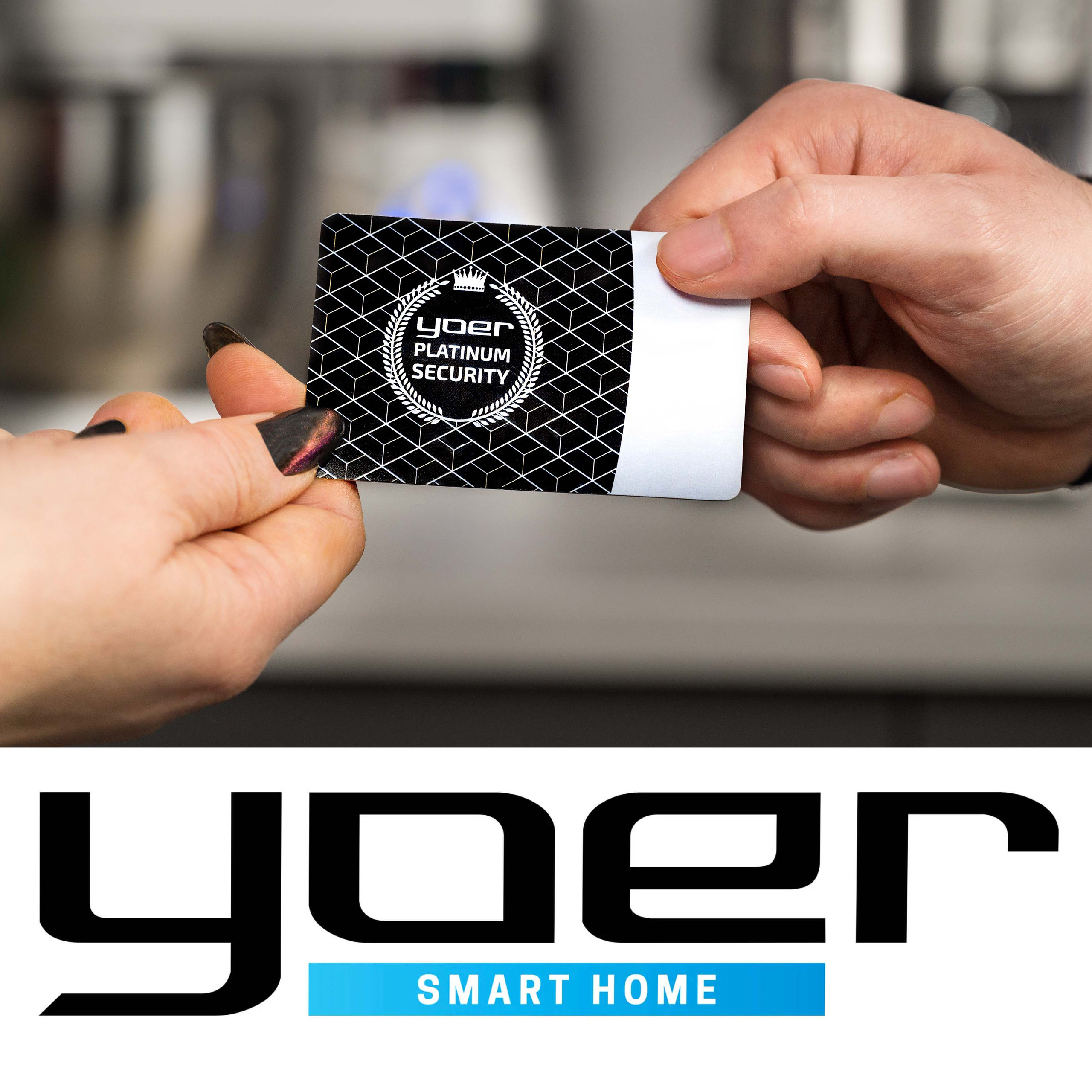 YOER PLATINUM SECURITY
When purchasing products from the official Yoer store you receive the YOER PLATINUM SECURITY package, which is an assurance of additional protection.
YOER - POLISH MANUFACTURER AND BRAND
YOER constitutes an excellent proof that high quality of products does not necesserily go in hand with high prices.

YOER OFR1025BK Instruction manual - Download
Mam i jestem bardzo zadowolona.Chciałam kupić drugi i niestety na razie jest niedostępny!

Bardzo dobry grzejnik na małe mieszkanko idealny .Starannie zapakowany

Miałem grzejniki innych uznanych producentów. Ten bije je na łeb. Jakość wykonania i działania tego zdecydowanie lepsza. Na zdjęciach trudno to zauważyć ale naprawdę wykonanie rewelacja. Jeśli inne produkty są tej jakości to będę u nich brał.

Bardzo, bardzo dobry grzejnik. Nie ma dmuchawy (dzięki temu jest cichy), ale konstrukcja sprawia, iż powietrze jest wypychane ku górze.

Bardzo dobre urządzenie, skutecznie ogrzewa bardzo zimne i duże pomieszczenie. Ładny design.

Wygląda solidnie i estetycznie. Szybko dogrzewa pomieszczenie, w czym zdecydowanie pomaga 'komin', a tryb ECO pomaga w utrzymaniu stałej temperatury, regulując automatycznie poziom mocy.

Polecam ten grzejnik, idealnie działa i jest estetyczny.

Grzejnik wysokiej jakości. Działa bez zarzutu.

Grzejnik świetnie zapakowany – towar w idealnym stanie i zgodny z opisem 100%.
Nowoczesny wygląd, solidnie wykonany.

Sprawdza się idealnie jako dogrzewanie pomieszczenia 35m2. Wszystko ok. Naprawdę ciepło, długo utrzymuje temperaturę po wyłączeniu.
Recently viewed products

Other Customers also purchased

Similar products