Language

Customer zone
Oil filled radiator YOER Inferno OFR1025W
10 ribs, Power: 2500 W, 3 levels of power, ECO function, Chimney effect, Heated aread: 35 m², Touch control panel, LED Display, Timer
Shipping within

24h

Availability

High

9898

pcs.
| | |
| --- | --- |
| The bar code | |
| EAN | 5906874237502 |
Description

Instruction manual

Reviews & ratings (2)
ELECTRIC OIL FILLED RADIATOR YOER Inferno OFR1025W



1. Ergonomic handles
2. Big readable LED display
3. 3 levels of power
4. Touch control panel
5. 24h timer
6. Regulated thermostat
7. Safety switch
8. Remote control
9. Cord winder
10. Remote storage space
11. 10 elegantly built ribs
12. Durable, covered with enameled protective layer
13. Large heatin area
14. Thermal cut-out, safety against overheating
15. Rubber, foldable wheels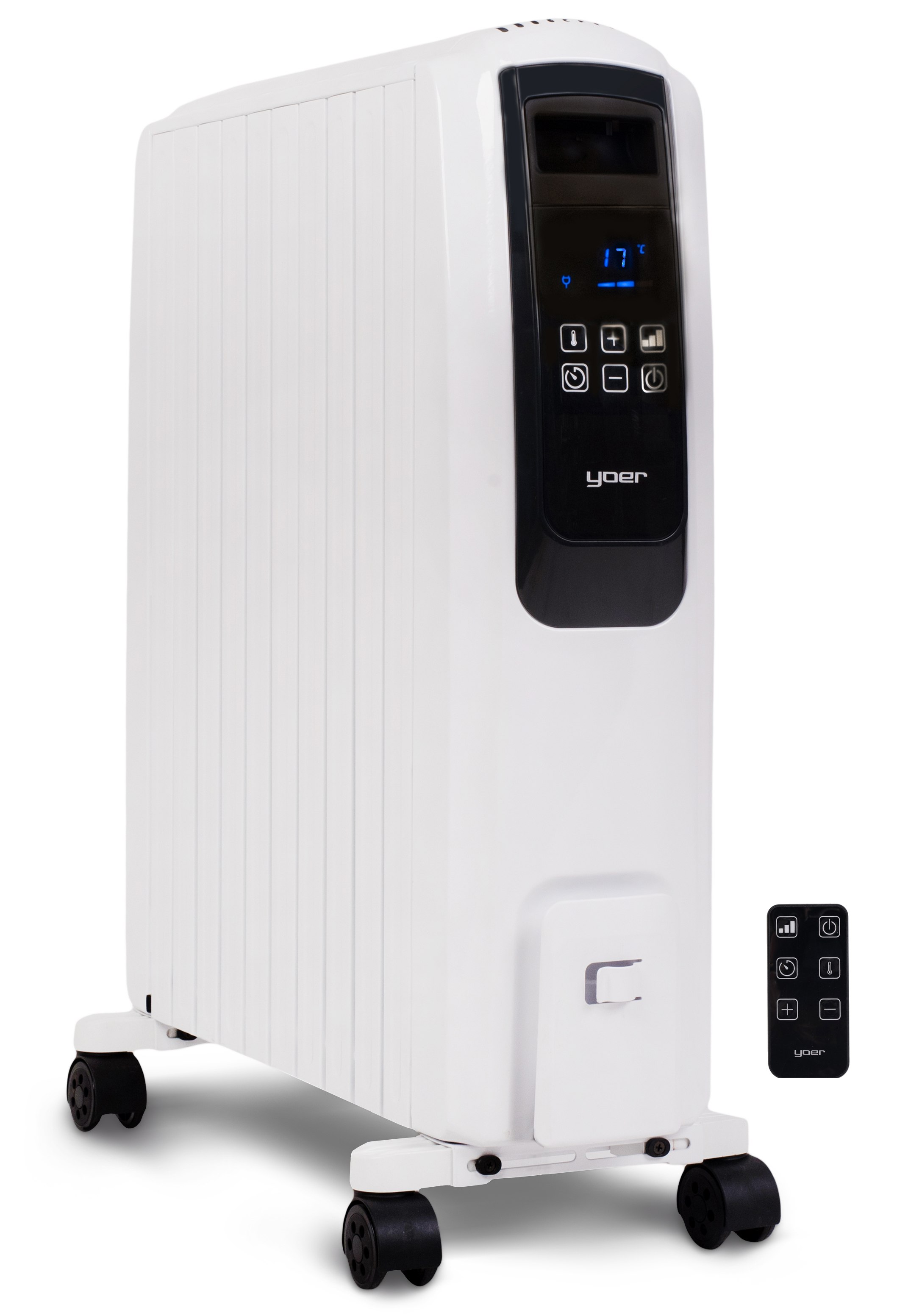 Device characteristics:
• Chimney effect - In the heater occurs a natural draft, that speeds up the process of heating the room,
• Diathermic oil ensures quiet spreading of heat and keeps the temperature high for a long time,
• Regulated, electronic thermostat with an option to control the temperature in range of 10°C-30°C (achieved temperature oscilates in range of +/-2°C) ,
• Keeps the warmth for long,
• 3 levels of power (1000W, 1500W, 2500W) - will optimize the power consumption,
• Remote control,
• Huge heated area - 35m2,
• 10 tastefully built ribs,
• Touch control panel,
• Big, readable LED display,
• Temperature indicator,
• 24h timer - allows the device to turn on or off at any time,
• ECO Mode - automatically choses the power level needed for temperature specified before,
• Sound signal,
• Thermal cut-out - protection agains overheating,
• Durable, covered with enameled protective layer case,
• Foldable, rubber wheels that protect the floor from cracks made by moving the heater around,
• 2 ergonomic handles for easier transportation,
• Light indicator,
• Convenient safety switch,
• Special remote storage space,
• Cord winder.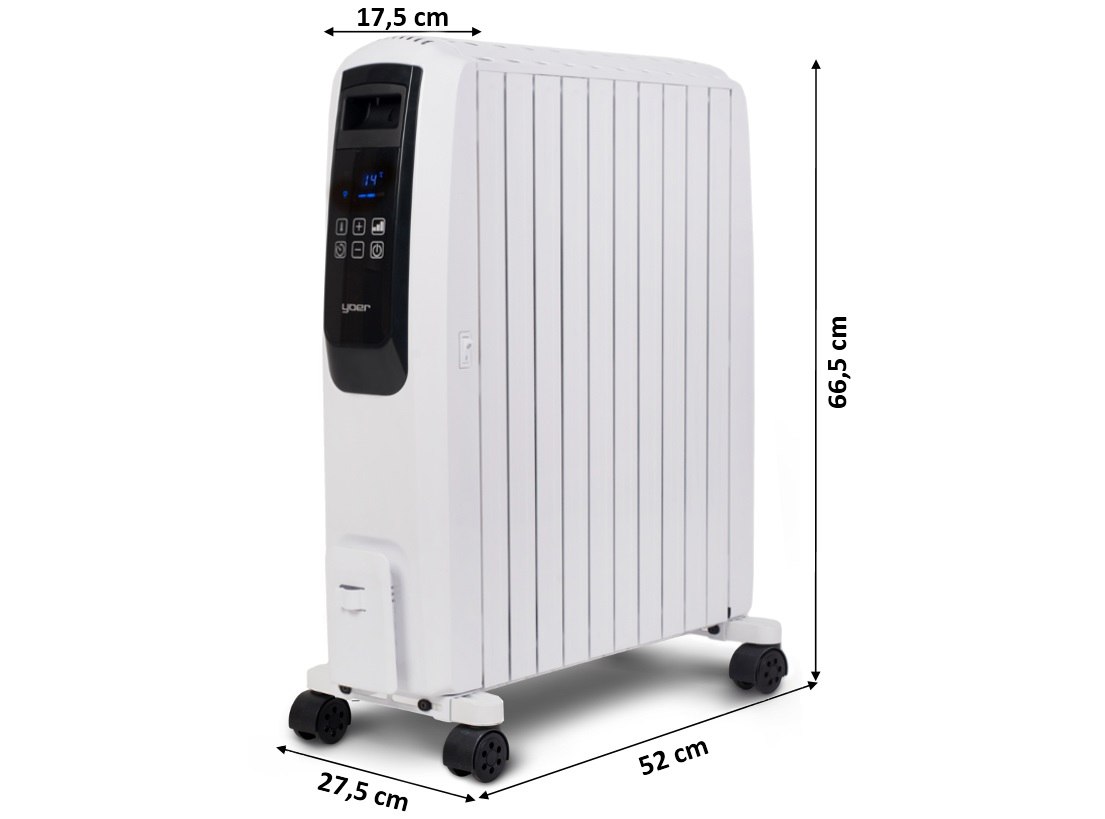 Technical details:
• heated aread: 35 m² (88 m³)
• Power: 2500 W
• Performance: 2,5 kW
• Power cord lenght: 1,44 m
• Weight: 11 kg
• Dimensions with unfolded wheels: 27,5 cm x 66,5 cm x 52 cm
• Dimensions with folded wheels: 17,5 cm x 66,5 cm x 52 cm
• Color: White and Black
• Polish plug- 230-240V 50/60Hz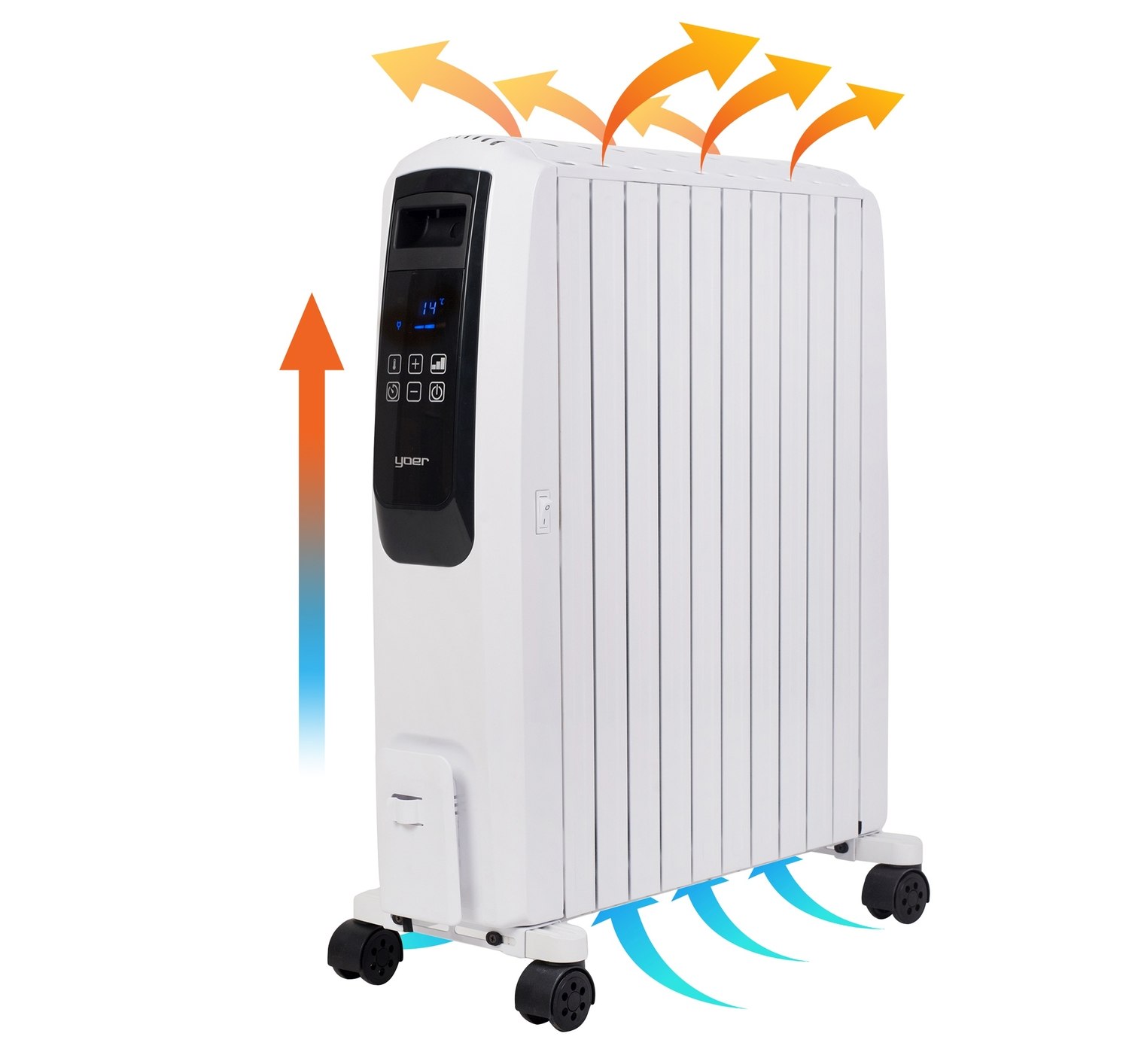 Natural "chimney effect"
Appliance was designed in a way where the case and ribs create a natural draft in the heater. Air is being pulled from the bottom, heated up by the warm ribs and blown out throught the top part. This allows the room to be heated much faster than in other oil heaters.
Modern LED display with touch control panel
Touch control panel guarantees precision and comfort while working with the device. On the other hand LED display will show, for example, information about temperature in the room and power used at the moment.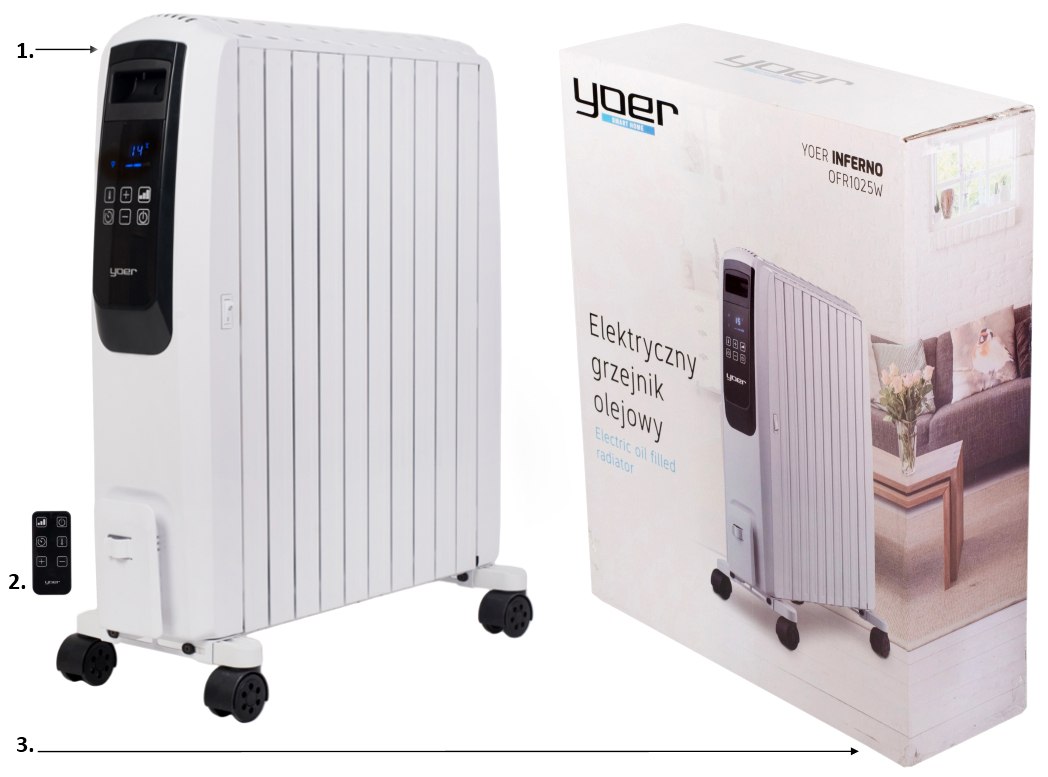 Equipment:
1. Oil heater
2. Remote control
3. Original box
You will recieve:
• Oil heater - details above
• Warranty card
• Receit/ VAT invoice
• PL/EN instruction manual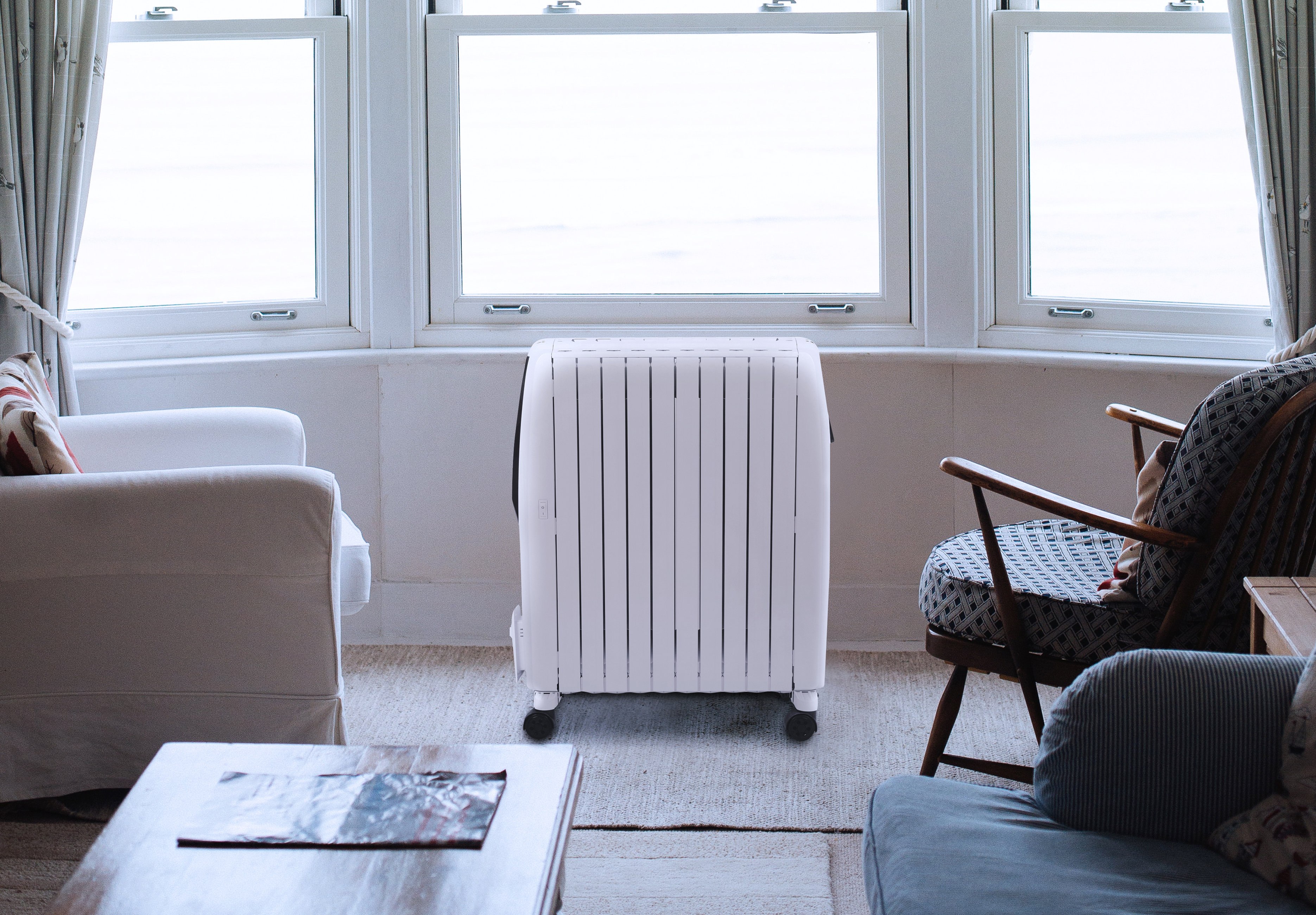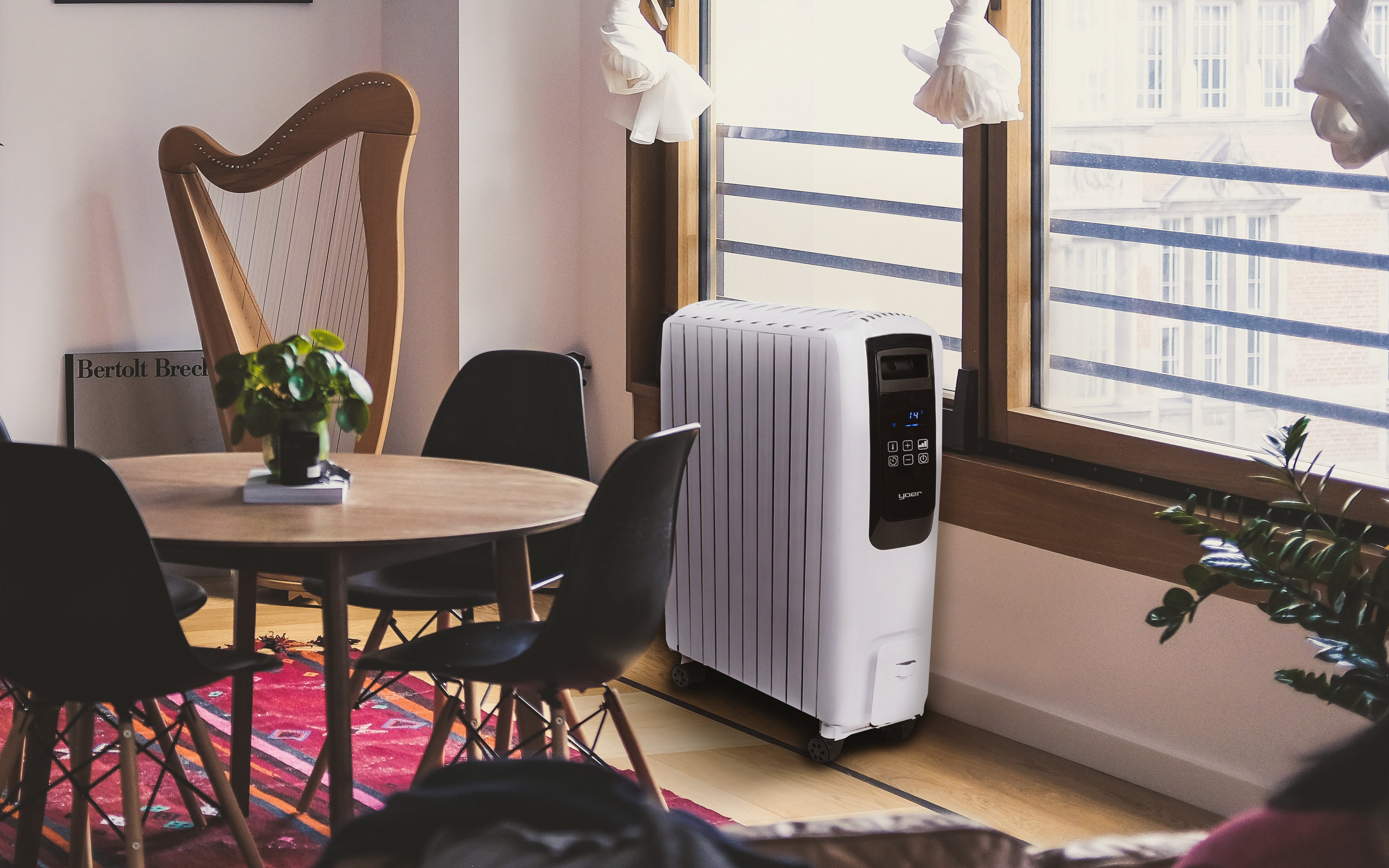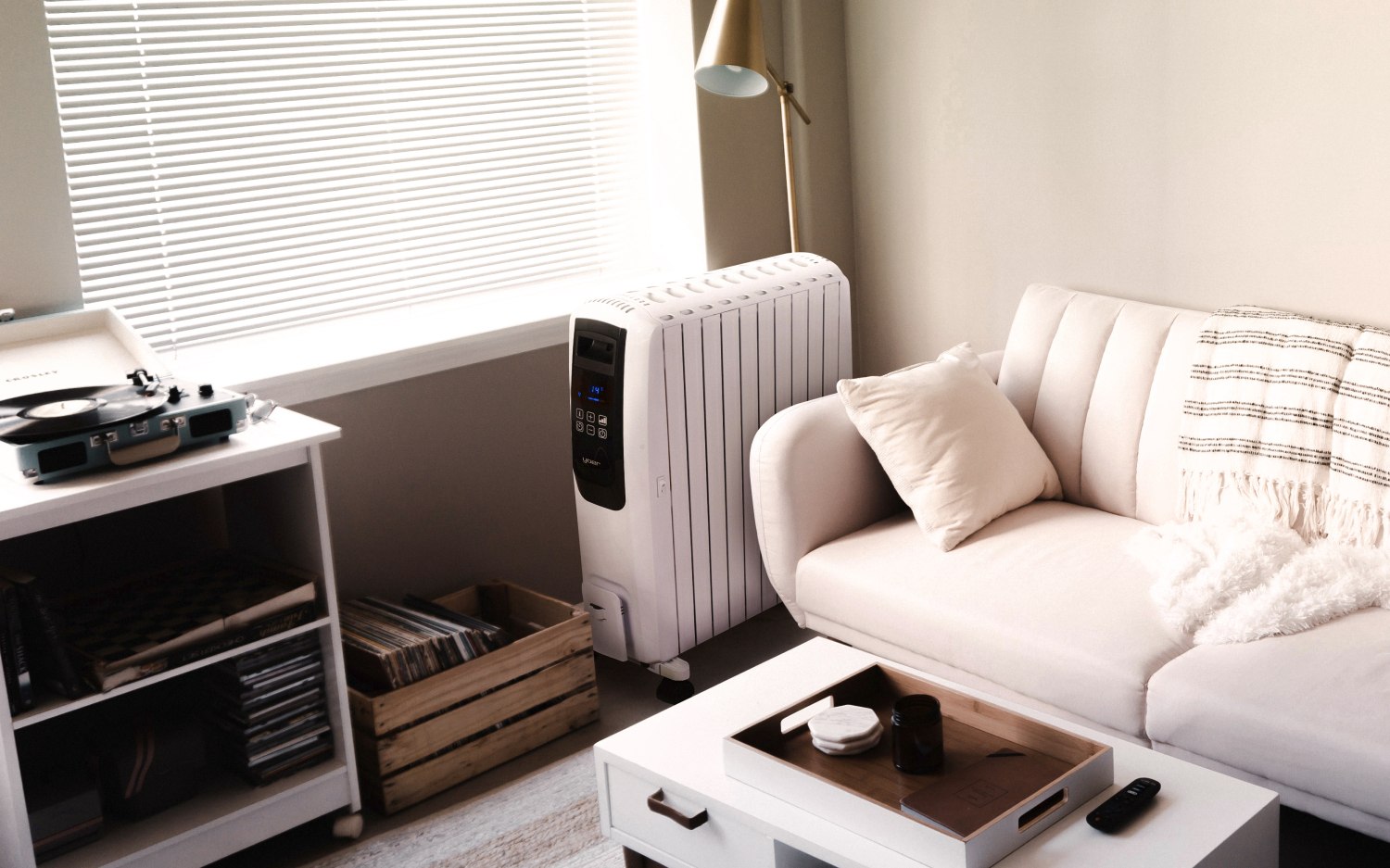 Instruction manual YOER OFR1025W -Download
Bardzo dobry i funkcjonalny grzejnik olejowy. Polecam.

Grzeje bardzo dobrze, bez porównania z marketowymi. Do tego wygląd i funkcjonalność - polecam !!!
Recently viewed products

Other Customers also purchased

Similar products