Language
1 Roll of Vacuum Sealer foil - Knurled Sleeve Bags 20 X 600 cm

Shipping within

24h

Availability

High

8311

pcs.
Description

Reviews & ratings (1)
1 Roll of Vacuum Sealer foil - Knurled Bags Sleeve 20 X 600 cm
YOER VSS01BK Vacuum Sealer-Compatible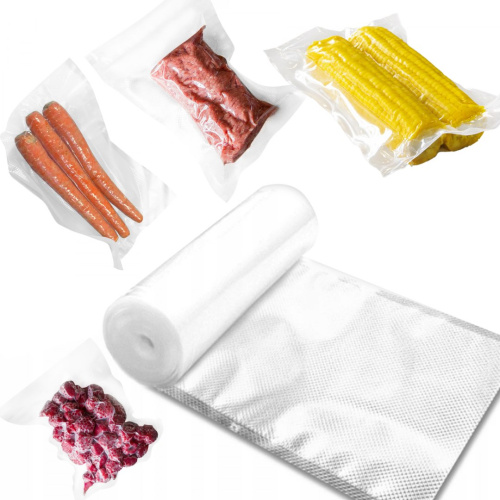 PRODUCT DETAILS
Bags with improved mechanical durability

National Institute of Public Health NIH approved

Product appropriate for contact with groceries

Highly see-through

Appropriate for sous vide cooking
TECHNICAL SPECIFICATION
Dimensions: 20 x 600 cm (7.9 x 236.2'')

Thickness: 105 µm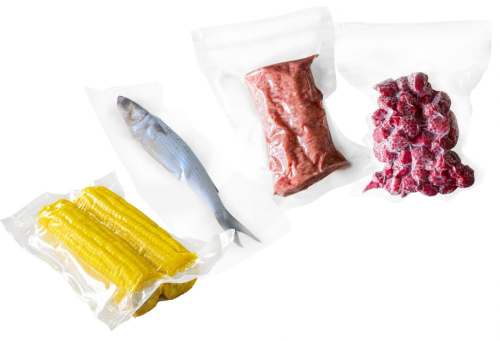 A MULTITUDE OF APPLICATIONS
Versatile - the foil will find use in the kitchen, as well as outside it. With it, you can store dishes which, after having been hermetically sealed, will keep their taste and freshness for a long time. Banknotes and documents may also be sealed without a problem, to keep them from getting wet during a trip.
Ideal for wrapping - fresh meat, fish, powdered goods, nuts, spices, non-matured cheese, smoked meats, as well as jewelery, money or documents.
Vacuum sealing secures products - protects them from the negative impact of air and humidity, which decrease the shelf life of products.
HIGH QUALITY AND DURABILITY
Knurled foil – is more durable and creates stronger seals than plain foil.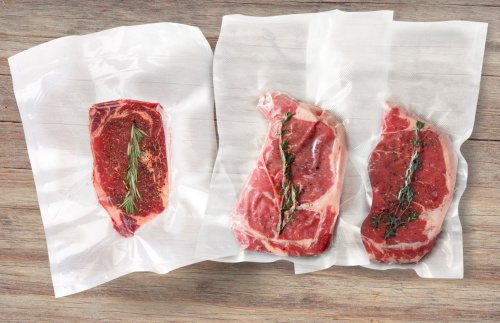 SOUS VIDE COOKING
Sous-vide - a method of vacuum sealed cooking -

the food is hermetically sealed in a vacuum bag and put into hot water. Because of that, it extracts the essence of taste and aroma.
Healthy cooking - dishes prepared using this method are evenly cooked and more tender. Meat requires less salt and doesn't require oil. It is cooked in its own juices, which makes it healthier and more imbued with taste. Thanks to the tight wrap, all the nutrition remains in the prepared food. It doesn't get washed out with water or destroyed by high temperature.

Recently viewed products

Other Customers also purchased

Similar products