Language
Cast-iron grate 1/2 for YOER GG01S, GG02S Gas Grill

Shipping within

24 hours

Availability

Medium

25

pcs.
| | |
| --- | --- |
| Bar code | |
| EAN | 5906874237847 |
Cast-iron grate 1/2 for YOER SteakMaster GG01S, SteakKing GG02S Gas Grill
PRODUCT DETAILS
Cast-iron grate 1/2, compatibile with YOER SteakMaster GG01S and SteakKing GG02S Gas Grill

Made of high quality cast-iron
Grate rilling surface: 1548 cm²
Dimensions: 43 x 36 cm (17 x 14.2 ")
Weight: about 3 kg (6.6 lbs)
YOU WILL RECEIVE
Cast-iron grate 1/2 for Gas grill YOER GG01S, GG02S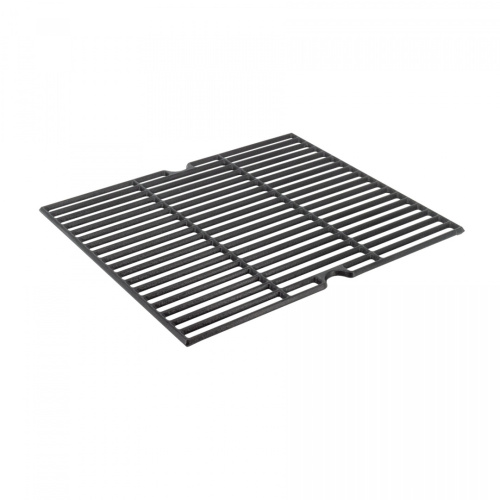 HIGH QUALITY CAST-IRON GRATE
Cast-iron grate is made of high-carbon iron rate with carbon. It is resistent to mechanic damage and rust. Addingly, it leads warmth effectively. It heats-up evenly and keeps a proper temperature for a long time. Cast-iron grate is massive, made of cast and it is not velded. The grate bars are rough, not covered with enamel, so they do not get damaged during cleaning and use.
Replaceable - inside the grill it can be used as an additional grate which can perform cast-iron plate function – it enables grilling on two different cast-iron grates at the same time.