Language
Hand blender cup set Yoer HB01S
Maximum capacity: 700 ml, Dimensions: 25cm x 7,5 cm x 7,5cm, Color: Transparent with black lid, Material: Tritan free of BPA, Cooling insert screwed on the lid, Integrated blade module with slider, Tight lid with seal, Dishwasher-safe cup and cup lid
138.00
-43%
78.00
Lowest price in the last 30 days:

Shipping within

24 hours

Availability

High

690

pcs.
| | |
| --- | --- |
| Bar code | |
| EAN | 5900779779419 |
Hand blender cup set Yoer Six-edge HB01S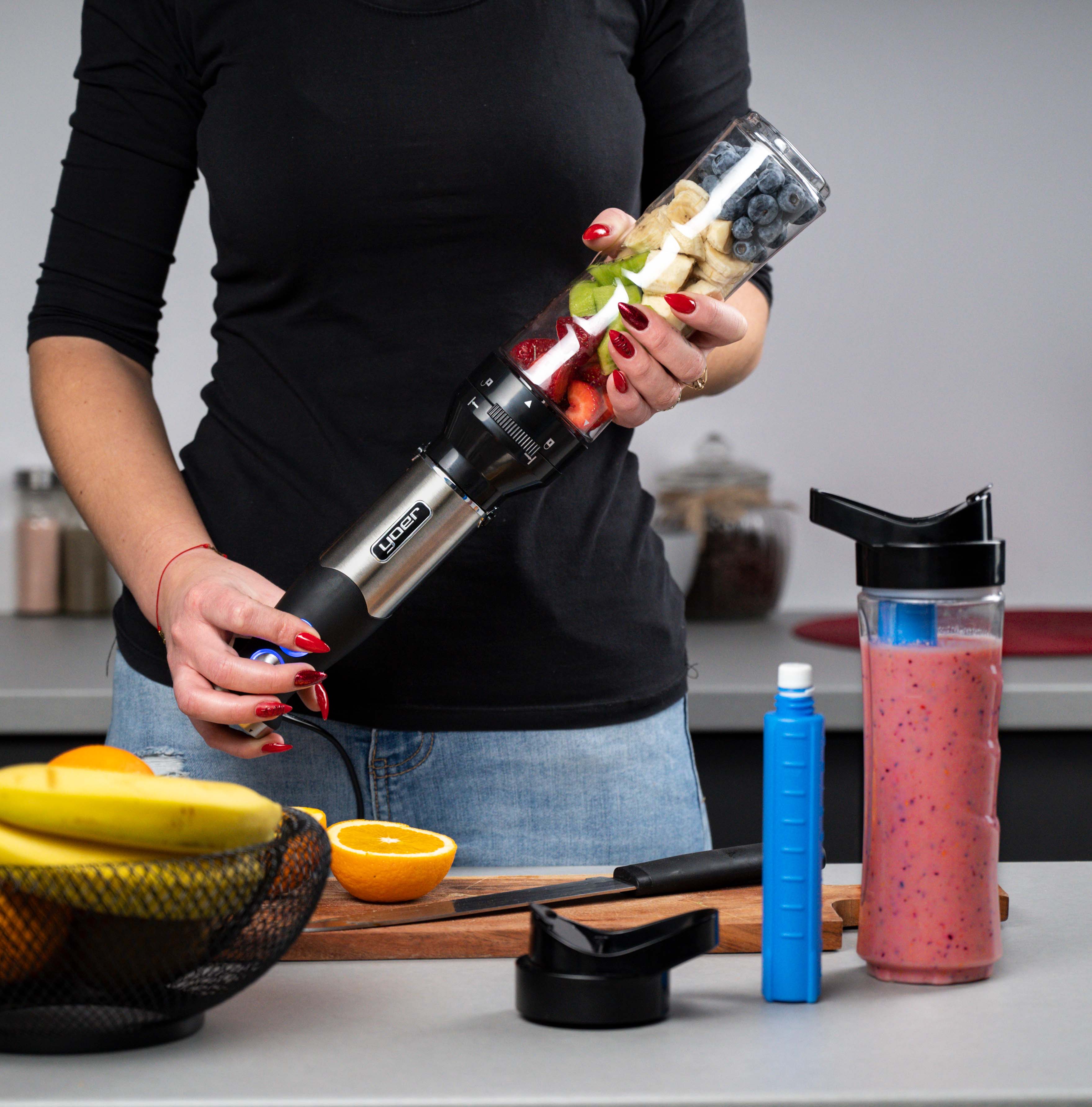 PRODUCT DETAILS
700 ml - keeping more favourite beverage with you
Cups made of Tritan - minimalizing of making cracks while preparing smoothie and scraches during transport - durability
BPA FREE - take care of your health and your relatives
Compatibile module of four blades made of stainless steel - achieving spectacular effects of blending directly in the cup within a few seconds.
4-winged blade made of stainless steel - you will precisely blend and mix chosen ingredients
Tight lid with a seal - easy transport without spilling
Handle - enables you to attach it to your backpack or bag - you can take it wherever you want!
Cooling insert screwed to the lid - keep your beverage fresh and do not allow it to cool down for a long time
Slider - safety of blending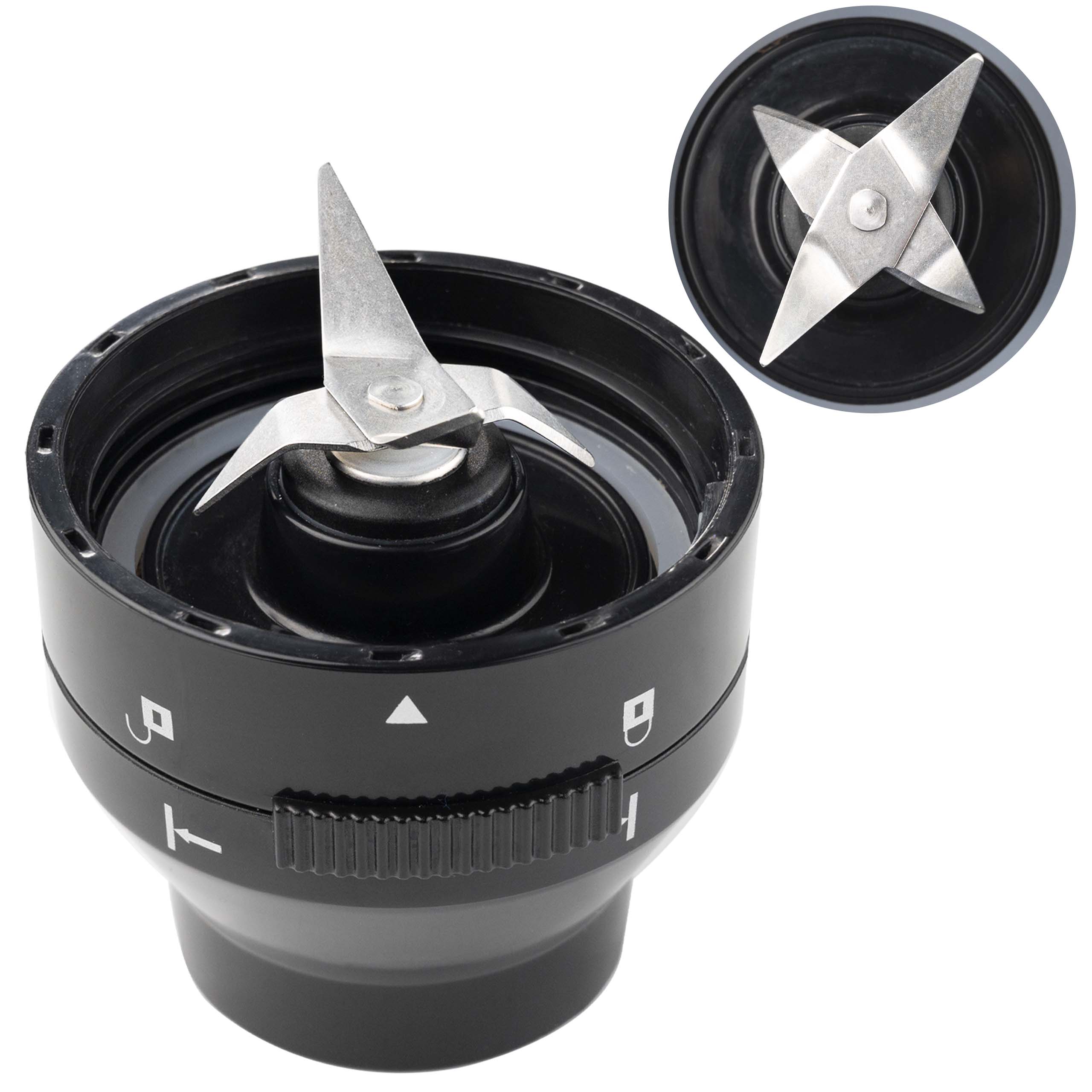 UNBEATABLE BLADES
4-winged blades made of stainless steel:
high durability,
effectively chop ingredients,
resistance to damage.
Prepare your beverage directly in the cups
thanks to screwed in blade module -
fast whithout making mess.
Fast and simple smoothie preparation:
Fill the cup with liquid and fruit
Screw the bade module to the cup
Put the slider on the blade module into the block position, which is indicated by the locked padlock
Mount blender in the blade module mount
Blend with a cup upside down
WINGED CONSTRUCTION AND SHARP EDGES
precisely chops your ingredients
more precise, effective and quick combining the blended food
resistance to using up
Cooling insert
Keep your beverage fresh and do not allow it to cool down for a long time!
Your refreshing smoothie will be done within a blink of an eye:
Fill the cooling insert with water to "max" level and screw the nut
Put the cooling insert in the freezer and keep it there until the water is completely frozen
Unscrew the nut of the cooling insert and screw it to the lid
Fill the cup with your favourite beverage and screw the lid
Done!
Your favourite smoothie will always be with you!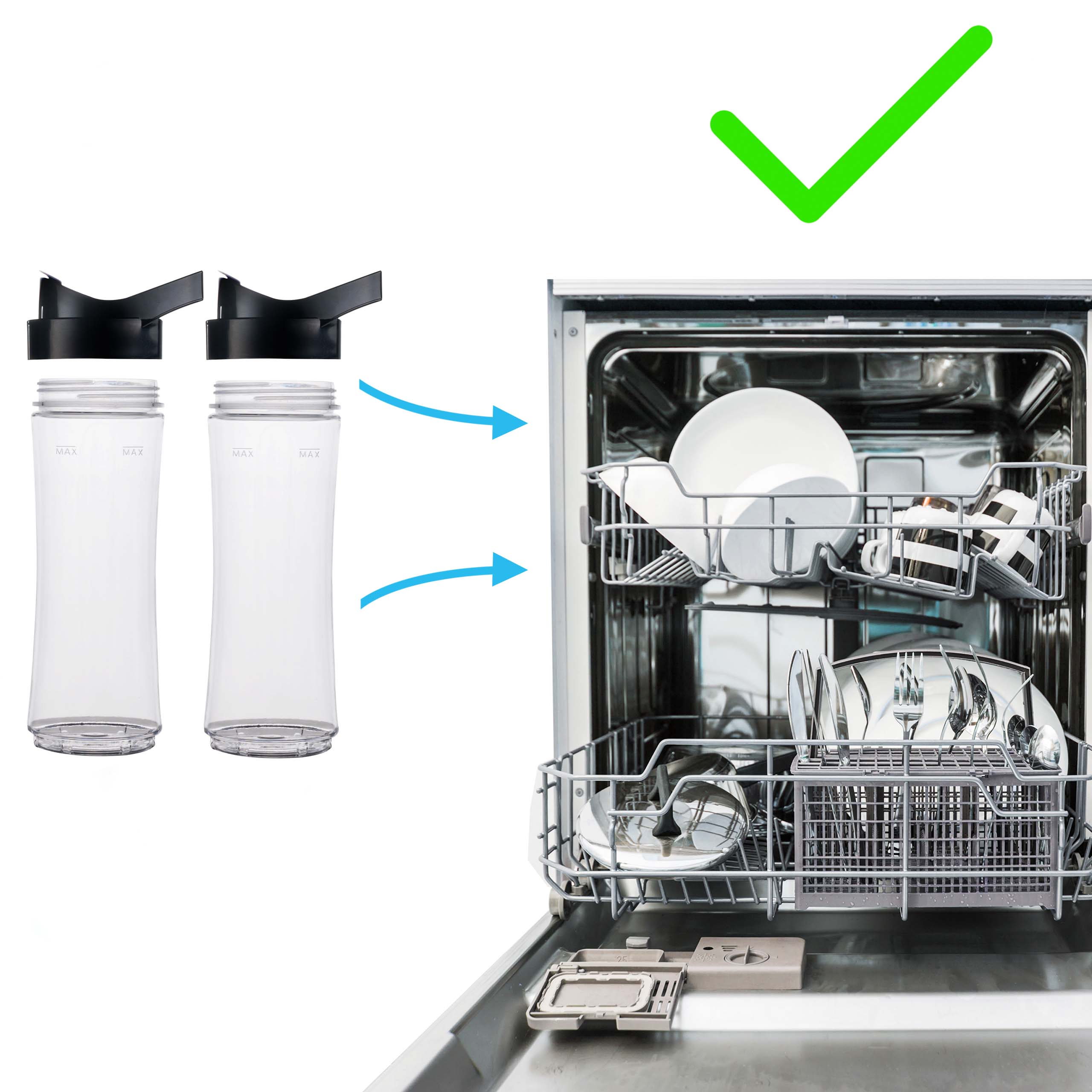 FAST AND SIMPLE CLEANING
Dishwasher-safe elements - some of the elements can be washed in a dishwasher:
Refreshing smoothie within a blink of an eye:
Get rid of the dirt in a simple and fast way
Save your time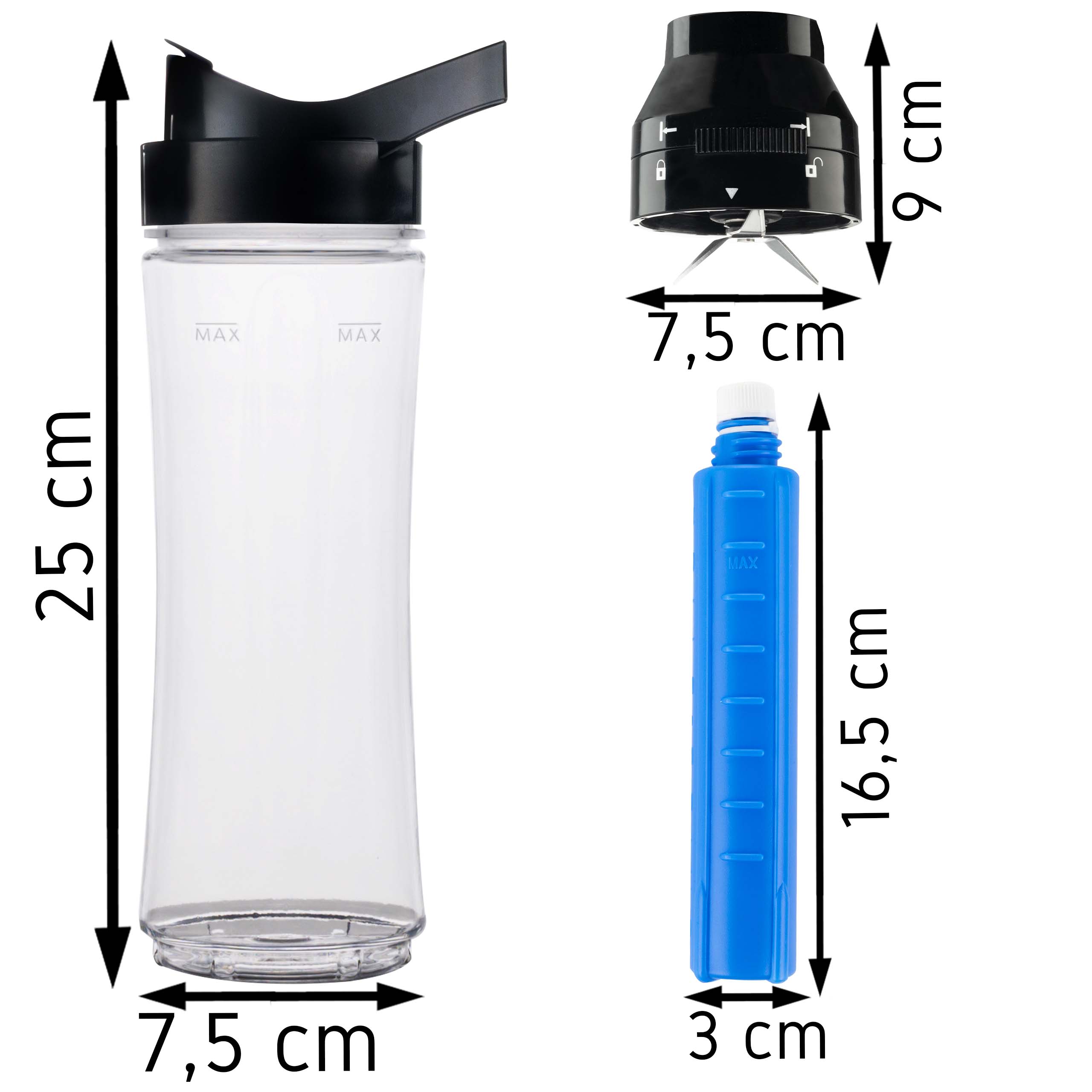 📝TECHNICAL SPECIFICATION
Maximum capacity: 700 ml
Working capacity: 600 ml
Set weight: 470 g
Cup dimensions: 7,5 x 25 cm (2,9 x 9,8 '')
Cooling insert dimensions: 3 x 16,5 cm (1,2 x 6,5'')
Blade module dimensions: 7,5 x 9 cm (3 x 3,5 '')
Color: Transparent with black lid
Blade material: Stainless steel
Cup material: Tritan
Material: High quality polymer
<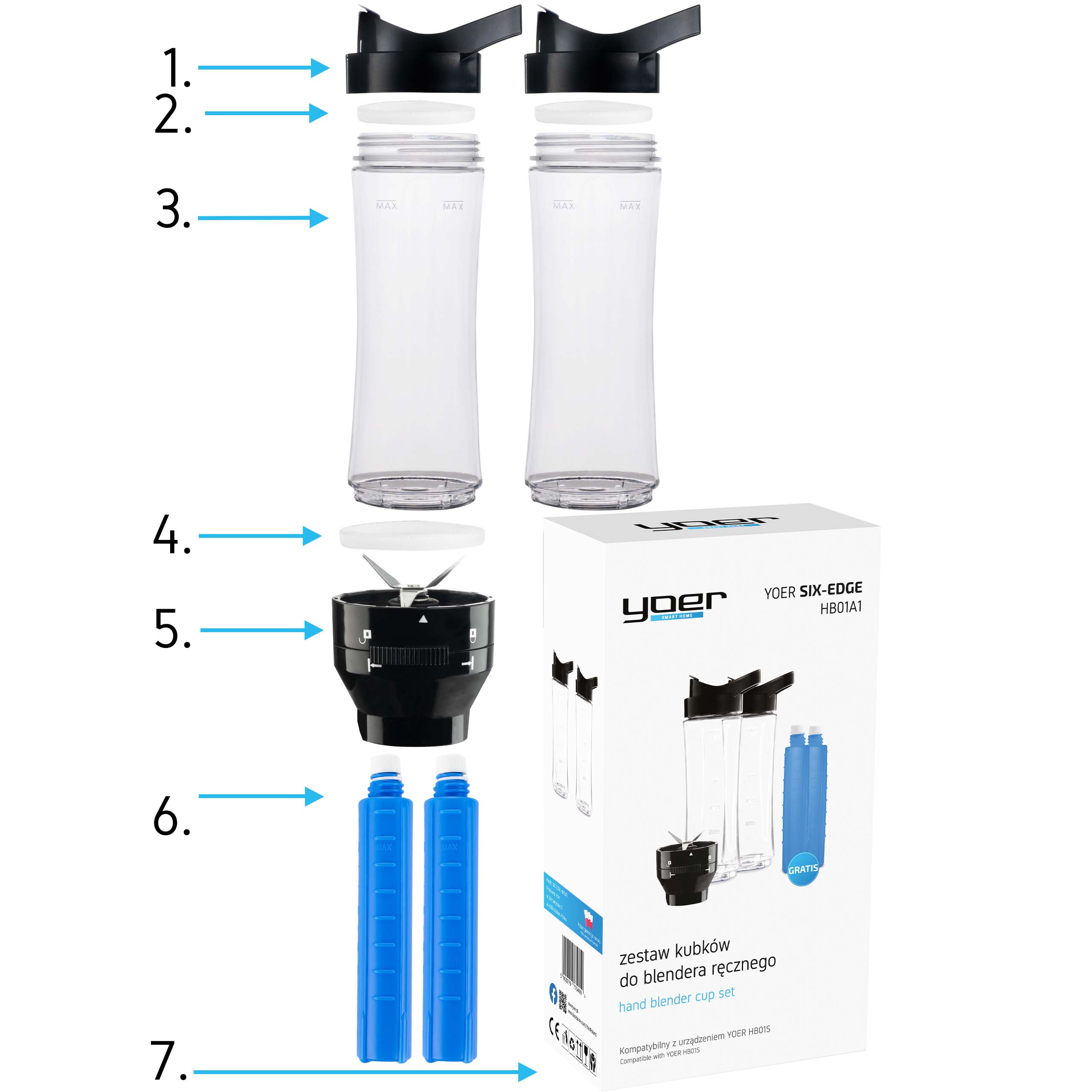 EQUIPMENT
2 lids
2 cups
1 blade module
2 cooling inserts
Original packaging
YOU WILL RECEIVE
Hand blender cup set - details above
YOER PLATINUM SECURITY card
Warranty card
The hand blender is not supplied with the cup set.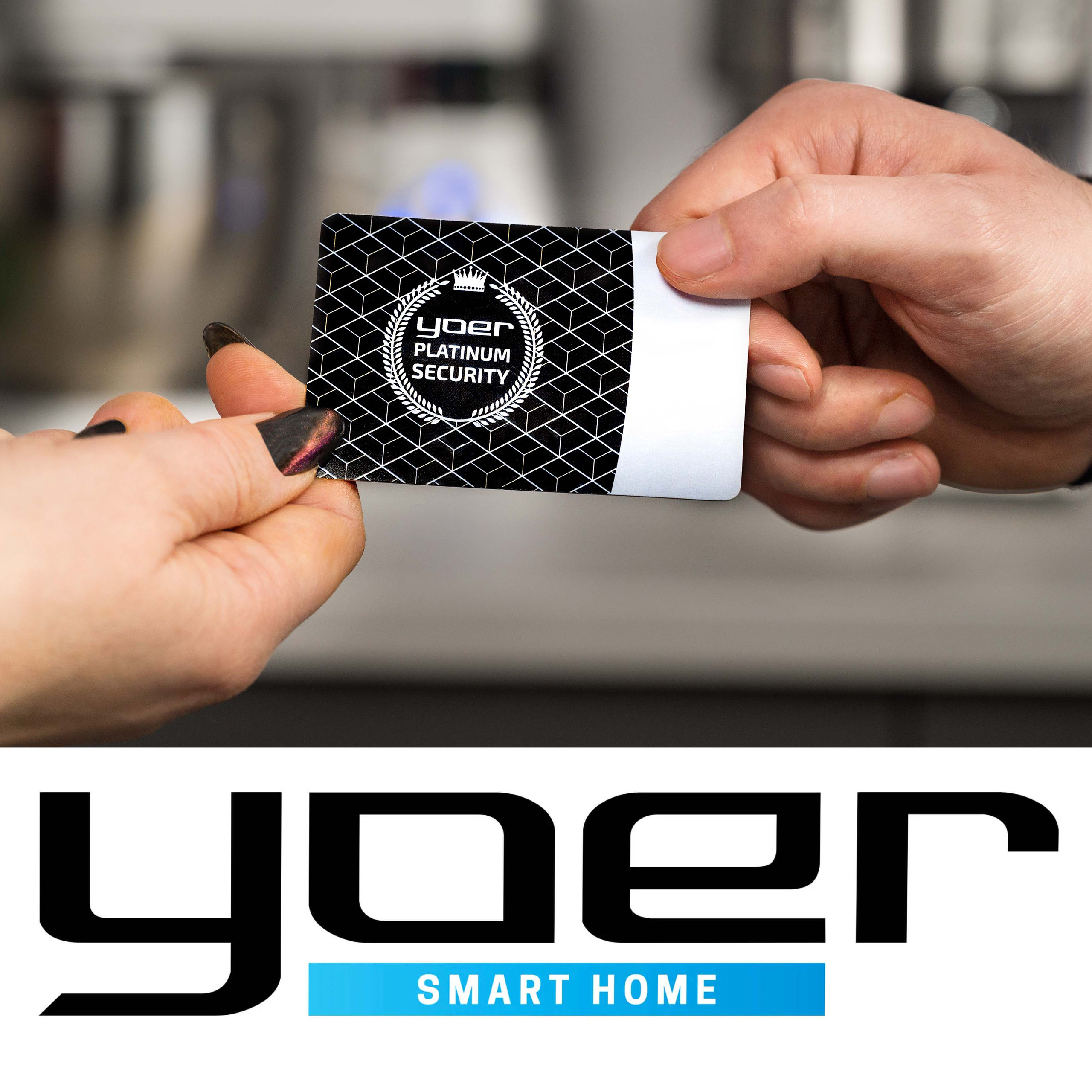 YOER PLATINUM SECURITY
When purchasing products from the official Yoer store you receive the YOER PLATINUM SECURITY package, which is an assurance of additional protection.
YOER - POLISH MANUFACTURER AND BRAND
YOER constitutes an excellent proof that high quality of products does not necesserily go in hand with high prices.