Language
YOER APH01W Pure Spot air purifier 2in1 photocatalytic filter + carbon filter

Shipping within

24 hours

Availability

Medium

128

pcs.
YOER APH01W Air Purifier-Compatible 2in1 Photocatalytic Filter + Carbon Filter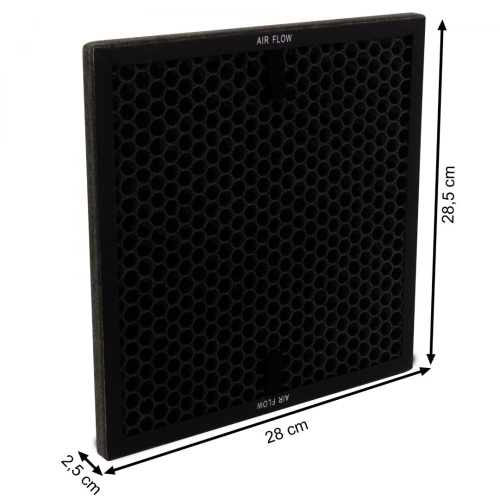 Characteristics
• Filter is compatible with YOER APH01W
• Perfect fusion of 2 filters
• Purify the air from pollution
• Carbon filter - for absorbtion of organic pollution (for example formaldehyde), unwanted fumes, and unpleasant smells. Thanks to the special capabilities of activated carbon chemical compounds found in air stick to it's surface.
• Photocatalytic filter - stops the activity of various viruses and destroys bacteria.
• High efficiency
• Clean air is a protection against allegries and a guarantee of good mood.

Technical details:
• Weight: 0,46 kg (1 lbs)
• Dimensions: 28,5 cm x 28 cm x 1,5 cm (11.2 x 11 x 0.6 ")
• Color: Black-gray
• Longevity: about 6 months

Equipment:
• 2in1 filter photocatalytic + activated carbon
• Box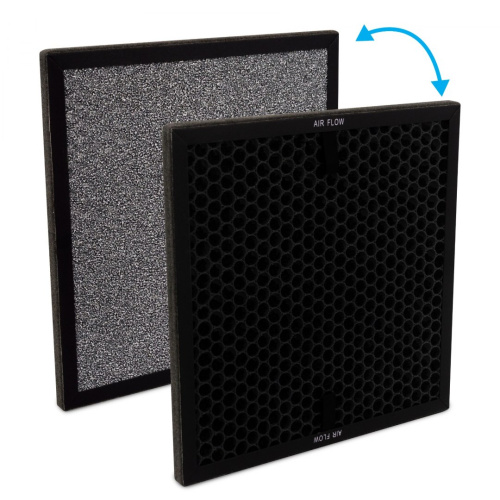 2in1 filter photocatalytic + acivated carbon for air purifier YOER APH01W - a smart device, that perfectly fits Your home as air manager.

Carbon filter - uses porosity of the coconut made thanks to the modern technology of biological carbonization. This technology increases absorvative capabilities and allows for removal of unwanted organic compounds for example. formaldehyde, unwanted fumes, unpleasant smells and smoke.
Photocatalytic filter - uses titanium dioxide (TiO2) that while oxidizing damages bacteria cell membrane and halts virus activity.

Ideal combination of two filters - guarantees efficient air purification. Breathe clean air without smog and stay healthy and in good mood.