YOER VSS01BK Fresh Food vacuum sealer vacuum containers
3 vacuum containers, Capacities: 3L, 1.4L, 0.5L, For hermetic food sealing

Shipping within

24h

Availability

High

948

pcs.
Description

Reviews & ratings (1)
YOER VSS01BK Vacuum-Sealer Compatible Containers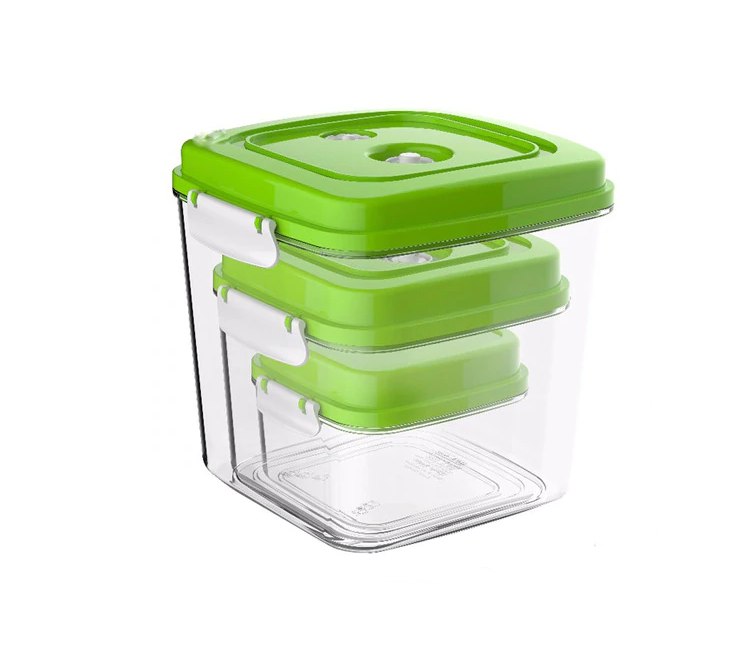 PRODUCT CHARACTERISTICS

3 YOER vacuum sealer compatible containers

Capacity: 3 L, 1.4 L, 0.5 L

Ideal for tender products, liquids, dry food and vacuum curing

Considerably decreases product curing time

Equipped with a specialized gasket and pressure valve

Made of specialized, BPA-free polymer

Robust construction

TECHNICAL SPECIFICATION

3 L container dimensions: 18.5 cm x 17.1 cm x 17.5 cm (7.3 x 6.7 x 6.9'')

1.4 L container dimensions: 15.5 cm x 14.1 cm x 12.9 cm (6.1 x 5.6 x 5'')

0.5 L container dimensions: 12.6 cm x 11.3 cm x 8.3 cm (5 x 4.4 x 3.3'')

Color: clear, celadon

EQUIPMENT

3 containers

Packaging

Receipt / VAT Invoice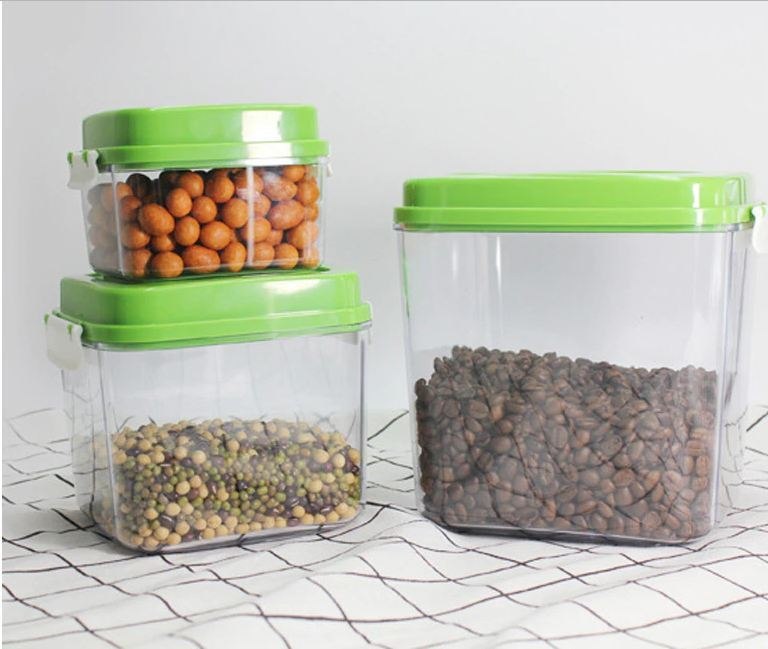 Vacuum sealer container set - An ideal solution for tender products, liquids and dry food, as well as for vacuum curing. Thanks to the sealer and the vacuum hose you can hermetically seal prepared meals, vegetables, fruit, cookies, nuts, sweets, coffee, as well as herbs and dried mushrooms.
The containers are equipped with a gasket that does not allow air into the container, as well as a pressure valve. They are made of specialized BPA-free polymer.
Pojemniki z bardzo dobrych komponentów. Wygodne i poręczne.

Recently viewed products

Other Customers also purchased

Similar products