Language
Toaster with warming rack YOER Diamond T01BK
Power: 925 W, Metal case, Single-sided or double-sided toasting, Automatic toast ejection, 7 levels of toasting strength, Bread defrosting function, Bread heating function, Cancel button, Modern and stylish design

Shipping within

24 hours

Availability

Not available

0

pcs.
| | |
| --- | --- |
| Bar code | |
| EAN | 5906874237304 |
Description

Instruction manuals

Reviews & ratings (9)
YOER T01BK Diamond Toaster with Bun Rack
CONSTRUCTION - MAIN COMPONENTS
Bun rack
Stainless steel case
Toast position locking lever
Backlit function buttons
Toasting time adjustment knob
Decorative Diamond-series accents
Breadcrumb tray
Anti-slip feet
Power cord storage
PRODUCT DETAILS
Power: 925 W
Capacity: 2 toasts
Color: Black with silver accents
Toasting strength adjustment: Yes, 7 levels
Toast centering: Yes
"Cancel" button: Yes
Double-sided and single-sided toasting functionality (Bagel): Yes
Pastry reheat functionality: Yes
Pastry defrost functionality: Yes
Backlit buttons: Yes
Safety: anti-wedge protection, overheating protection, anti-slip feet
Body: Stainless, thermo-isolated steel
Set includes pastry heating rack: Yes
Breadcrumb tray: Yes
Power cord storage: Yes
Additional functionalities: settings memory, automatic power-off, high toast eject
7 LEVELS OF PASTRY TOASTING
Comfortable operation - the control panel is equipped with 4 backlit buttons, and a convenient control knob. The buttons allow you to choose between 3 additional functionalities of the device, as well as make it possible to stop the toasting process:
Cancel button: stops the toasting process at any point.
Bagel button: single-sided toasting functionality - when enabled, the appliance only uses the outside heating element. Allows for preparing delicious breakfast bagels.
Reheat button: heats up toasts that had gone cold.
Defrost button: allows for defrosting frozen pastries: after defrosting is finished, the device will begin toasting.
Control knob: the 7-level toasting allows for setting toasting time, and by doing that, adjust toast browning according to your preferences. After achieving an appropriate browning level, the toasting process is ended, and the toasts are ejected.
REMOVABLE BREADCRUMB TRAY
Easy to clean - owing to the tray's removability, the unit may be cleaned of breadcrumbs after toasting. The tray may be easily slid out and emptied, and sliding it back in makes the toaster ready to work again.
ADDITIONAL RACK
Bun toasting - thanks to the supplied rack, buns or other pastries may be toasted as well, without a problem.
HIGH QUALITY DEVICE BODY
Thermo-isolated casing - is made of stainless steel and polymer. Its thermo-isolated aspect prevents heating the outside of the casing, so there is no need to worry about accidental burns.
Stylish finish - the casing is polished and varnished, giving it its shine, making a perfect fit for your kitchen's decor.
SAFE OPERATION
Anti-slip base - thanks to the anti-slip feet, the device will not move around the counter while it is being used.
TOAST CENTERING FUNCTIONALITY
Even toasting - the unit is equipped with toast-centering racks that conform to their width. Owing to that, the toasts will be evenly browned on both sides. After putting pastries in the device, pull the slider down, and the toasts will be securely clamped on both sides.
TECHNICAL SPECIFICATION
Power: 925 W
Weight: 1,35 kg (3 lbs)
Power cord length: 68,5 cm (27 ")
Dimensions with bun rack installed: 23,4 cm (height) x 15,4 cm (width) x 28,2 cm (length) (9.2 x 6.1 x 11.1 ")
Device dimensions: 18,8 cm (height) x 15,4 cm (width) x 28,2 cm (length) (7.4 x 6 x 11.1'')
Color: Black with silver accents (polished and varnished high-shine casing)
Polish power plug 220-240V 50/60Hz
EQUIPMENT
Bun rack
Toaster
Breadcrumb tray
Original packaging
YOU WILL RECEIVE:
Toaster - details above,
YOER PLATINUM SECURITY card,
Warranty card,
Receipt / VAT invoice,
PL / EN Instruction manual.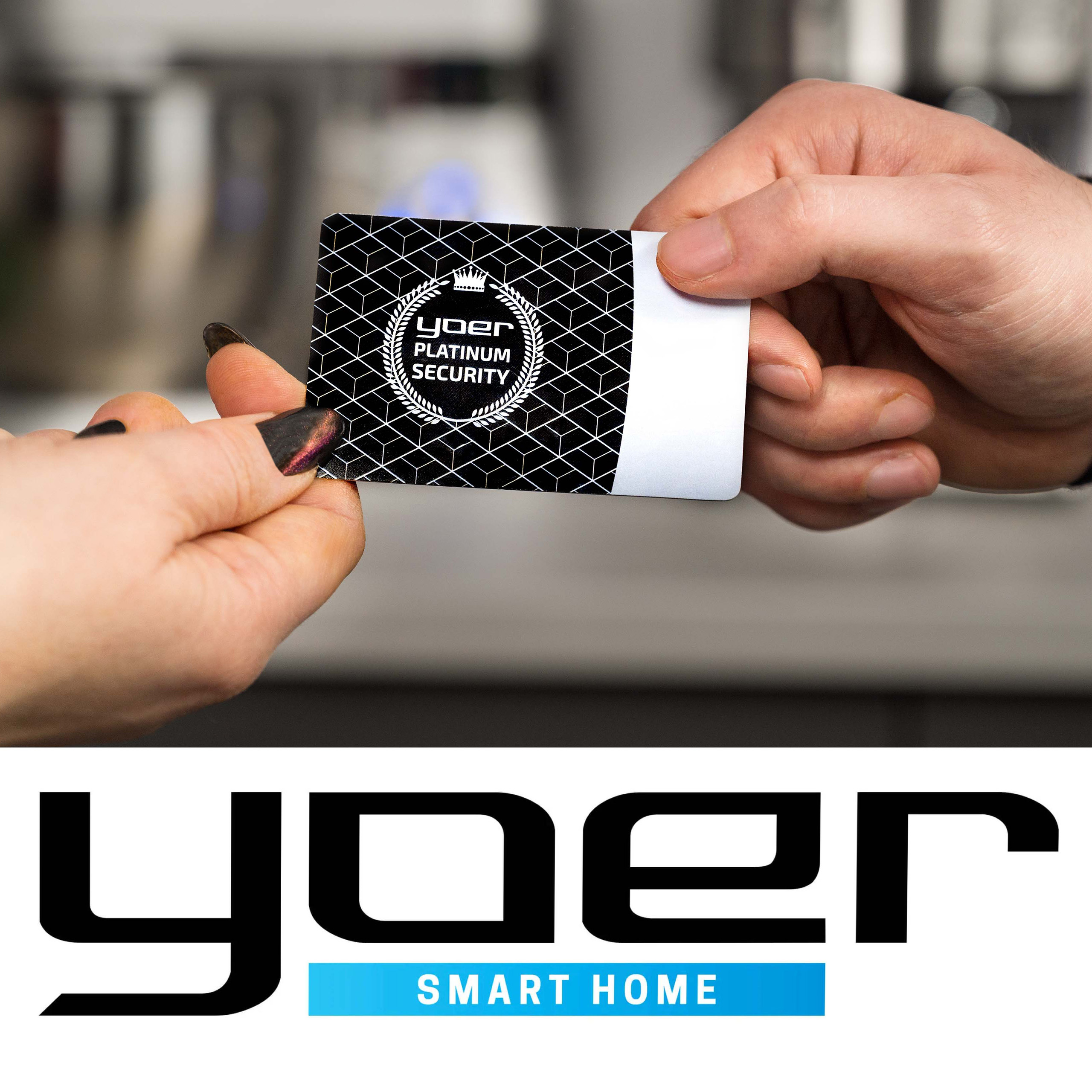 YOER PLATINUM SECURITY
When purchasing products from the official Yoer store you receive the YOER PLATINUM SECURITY package, which is an assurance of additional protection.
YOER - POLISH MANUFACTURER AND BRAND
YOER constitutes an excellent proof that high quality of products does not necesserily go in hand with high prices.
Original YOER Diamond-series toaster
DIAMOND - Luxurious series of kitchen appliances, which consist not only of toasters, but electric kettles as well. You will be absolutely in awe of their diamond finish.

YOER T01BK Instruction manual - Click here
Pod każdym względem jest dobry. Już próbowałem i wyszło całkiem spoko!!!

To sama przyjemność obcować z tak ładnym i praktycznym przedmiotem.

Polecam, toster rewelacja.

Estetyczny i funkcjonalny, dobrze wykonany.

ładny i funkcjonalny - polecam!
+ nowoczesny design

100% zgodność z opisem. Super działa

Bardzo elegancki pięknie prezentuje się w kuchni realny wygląd taki jak na zdjęciu Polecam

Super toster. Piękny nowoczesny wygląd. Porządnie wykonany. Polecam tą firmę.

wszystko oki

Recently viewed products

Other Customers also purchased

Similar products