Language
Drip coffee machine with burr grinder YOER Burrio CMG01BK
Steel burr grindeer Adjustable grinding thickness, 24 h timer, Up to 12 big or 18 small coffee cups at once, 1.5 L water reservoir, 1.5 L glass jug, Coffee machine for both coffee beans and ground coffee

Shipping within

24h

Availability

Not available

0

pcs.
| | |
| --- | --- |
| Bar code | |
| EAN | 5906874237021 |
Description

Instruction manuals

Reviews & ratings (21)
DRIP COFFEE MACHINE WITH BURR GRINDER AND 24h TIMER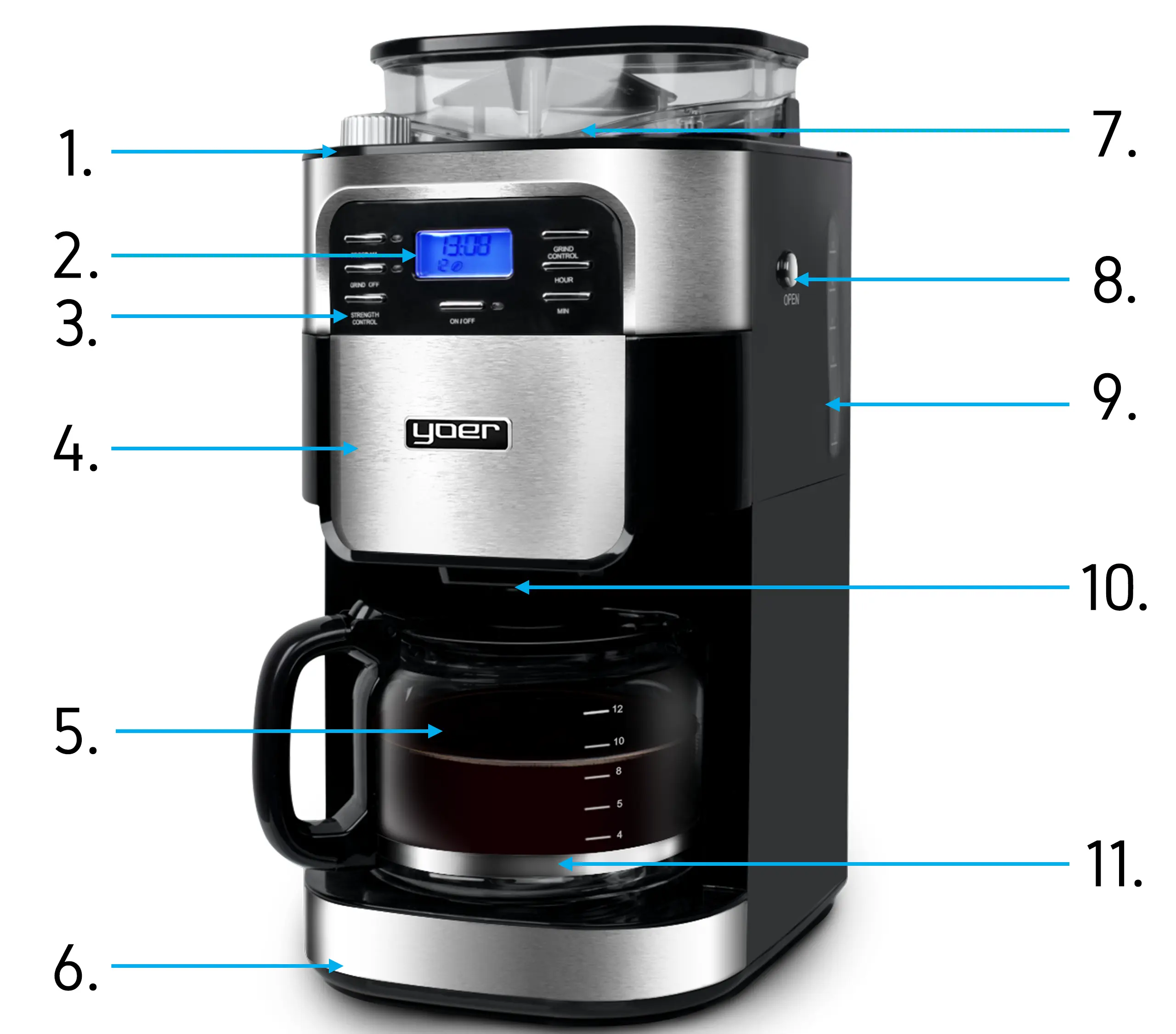 CONSTRUCTION-MAIN COMPONENTS
Grinder control knob allowing for adjusting grinding thickness
Blacklit LCD display
Control panel
INOX stainless steel accents
1,5 L glass jug
Anti-slip base
Ground coffee container
Drip segment opening button
Water level indicator
Nozzle with drip prevention
Jug heating plate
PRODUCT DETAILS
Coffee machine type: Drip with burr grinder
Power: 900W
Water reservoir capacity: 1,5 L (12 large coffees and 18 small ones)
Jug capacity: 1,5 L
Beans container capacity: 200g
Casing: High quality plastic
Color: Black, silver
Coffee grinder: Yes, steel burr grinder with 28 grinding settings
Grinding thickness regulation: 28
Timer: Yes, 24-hour
Filter: Yes, multiuse
Hermetically sealed coffee bean container: Coffee beans, ground coffee
Regulation: Coffee aroma, the amount of coffee, coffee power, ground coffee level
Water level indicator: Yes
Display: Yes, blacklit LCD
Jug heating: Yes
Coffe power regulation: Yes
Drip prevention: Yes
Automatic shutdown: Yes
Anti-slip base: Yes
Decorative elements: Made of brushed INOX stainless steel
Other: Intuitive control panel, sound signal, steel burr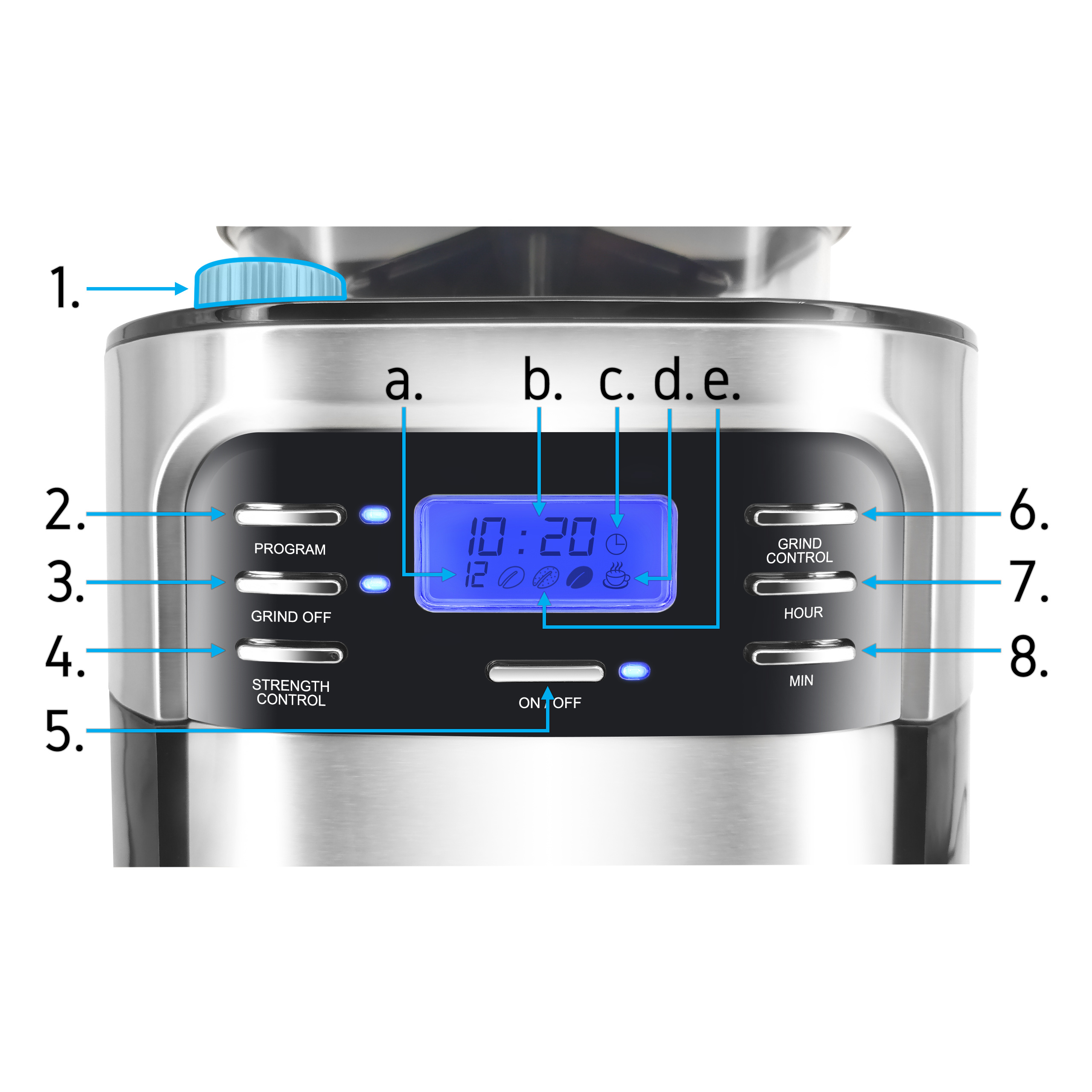 BACKLIT LCD DISPLAY WITH CONTROL PANEL
Clock showing previousely set time.
Timer functionality active indicator.
Coffee making indicator.
Currently selected coffee strength indicator.
Grinder control knob - allows for adjusting thickness of the ground coffee.
"Program" button - allows for setting the timer.
"Grind Off" button - disables burr grinder.
"Strength Control" button - allows for adjusting the strength of the coffee to individual needs.
ON/OFF buttton - Power ON/OFF
"Grind Control" button - adjusts the amount of coffee to be ground (possible selection: 2-12 cups worth)
"Hour" button - allows for setting the timer hour.
"Min" button - allows for adjusting the timer minute.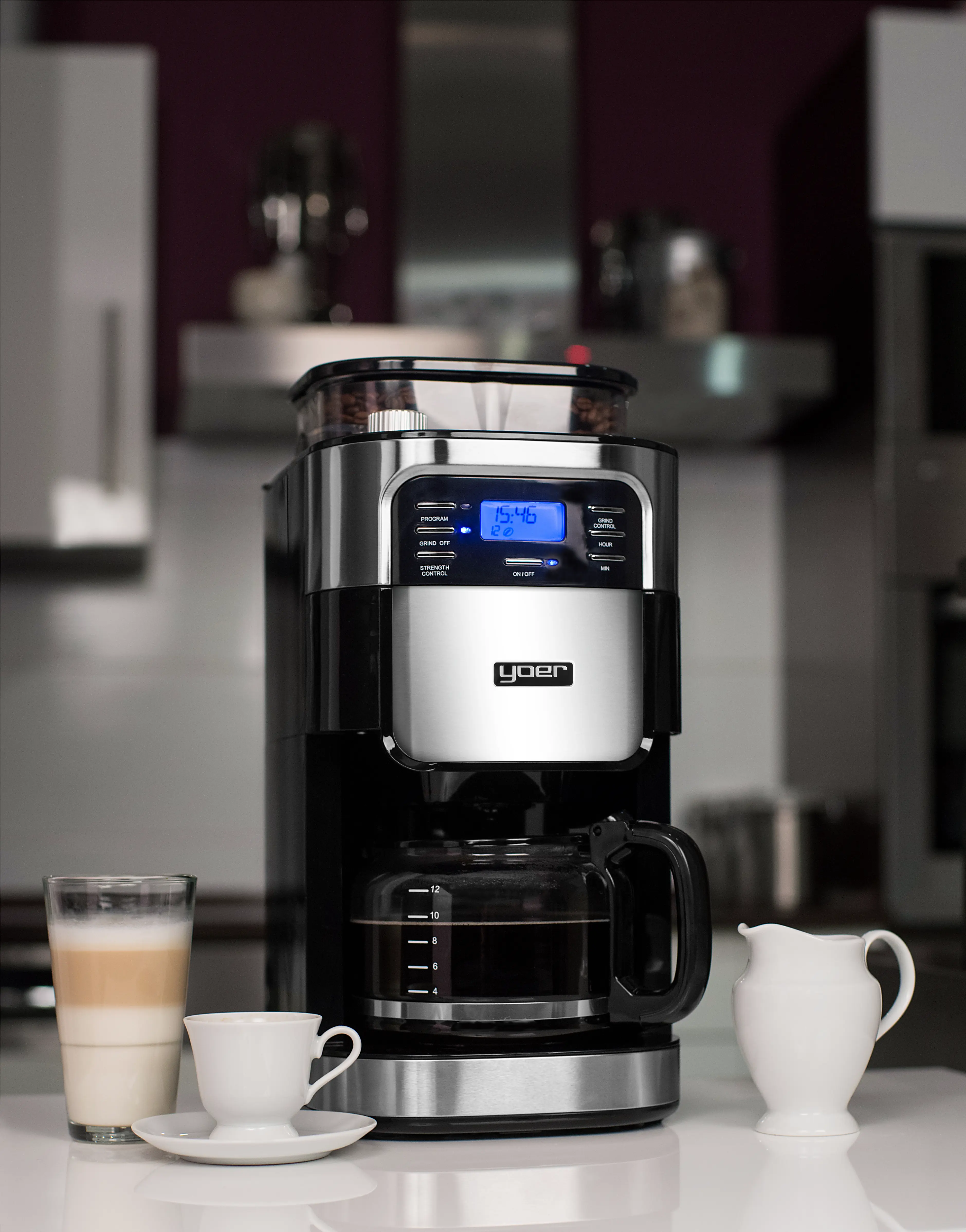 MODERN DESIGN
High quality INOX steel accents give the device a unique look.
Built-in LCD display - not only does it make using the device easier, but it also gives an exclusive aesthetic.
Intuitive control panel - ensures that using the device is hassle-free, owing to which you can quickly prepare the desired amount of coffee cups.
Power 900W with built-in energy saving functionality - enables you to have optimal effects during low energy using.
The coffee machine is designed to work with coffee beans and ground coffee
Sound signal - the coffee machine will inform you about its work and shutdown
Aroma coffee and its power regulation - three levels regulation
24-HOUR TIMER
The coffee machine can begin its operation at the hour set by by the user, owing to which you will be able to enjoy a freshly prepared beverage each morning. A hot cup of coffee is a great start to your day.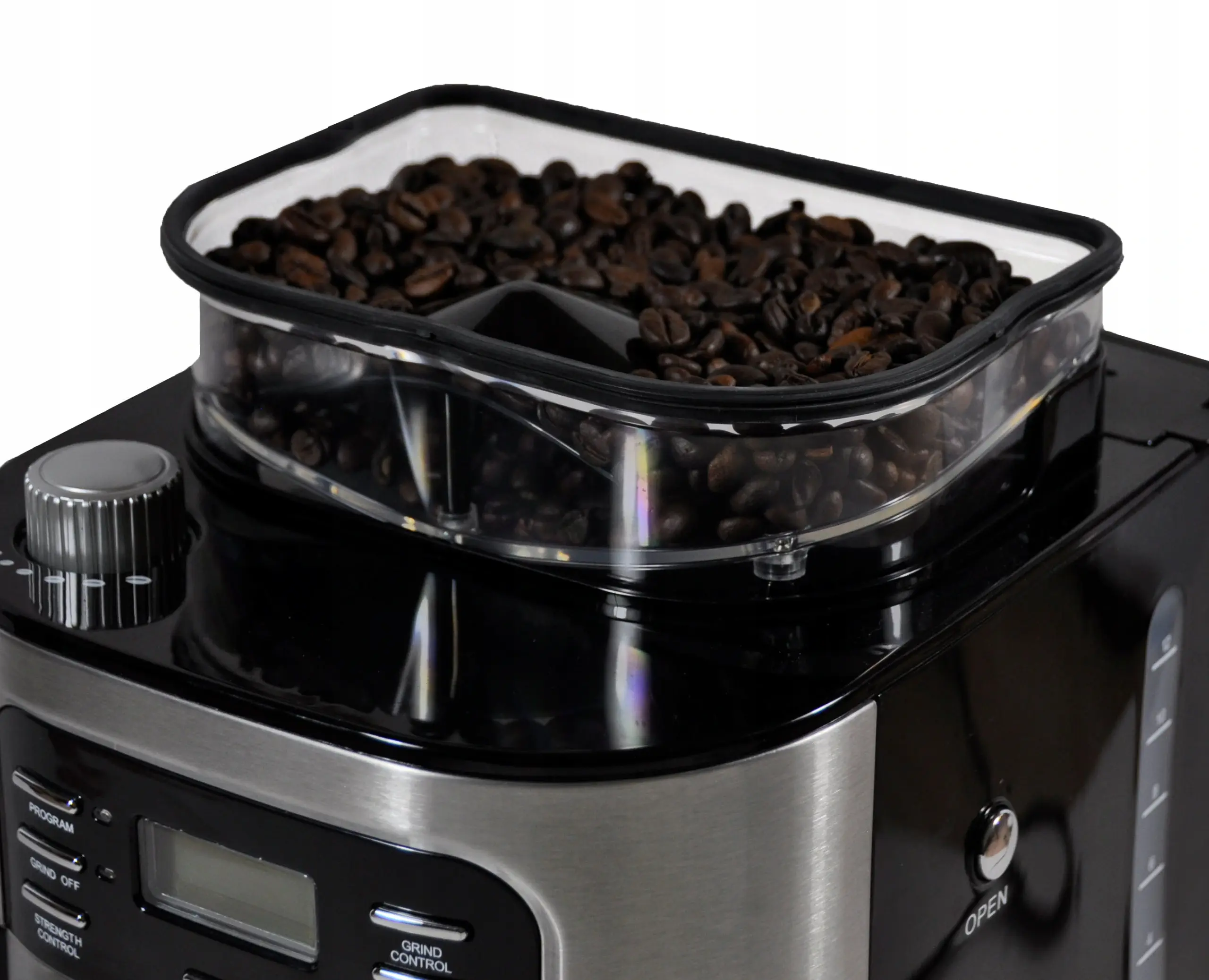 STEEL BURR GRINDER WITH GRINDING THICKNESS REGULATION
Will grind coffee beans in seconds giving it unforgettable aroma without allowing it to lose any of the taste
Unique coffee grinding system utilizing steel burrs.
Possibility of grinding thickness regulation will ensure the strength of the coffee is suited to your needs every time.
The tight, hermetically sealed 200 g coffee container ensures unchanged coffee aroma every day. A single filling of the container enables preparing a lot of coffee, which makes it indispensable when you have visitors.
Why should you choose a burr grinder?
The burr grinder holds burrs similar to those used in industrial grain grinding. Burrs are rotating pieces that crush the beans into a very fine powder.
Made of tempered steel, which prevents rust.
Ground coffee does not change its organoleptic properties, long grinding does not influence the taste or smell of coffee.
A low-rev system enables the user to obtain perfectly ground coffee.
The steel conic burrs are wear-resistant and ensure durability of the appliance.
The ground coffee does not heat up as much as it does in an impact grinder.
The grinding thickness regulation is achieved through adjusting the spacing between the burrs.
During grinding, coffee dust, which sours the beverage, is not created.
The prepared coffee keeps its aroma for a long time.
You can adjust the amount of coffee to be ground. To do this, simply pick the amount of coffee cups using the control panel.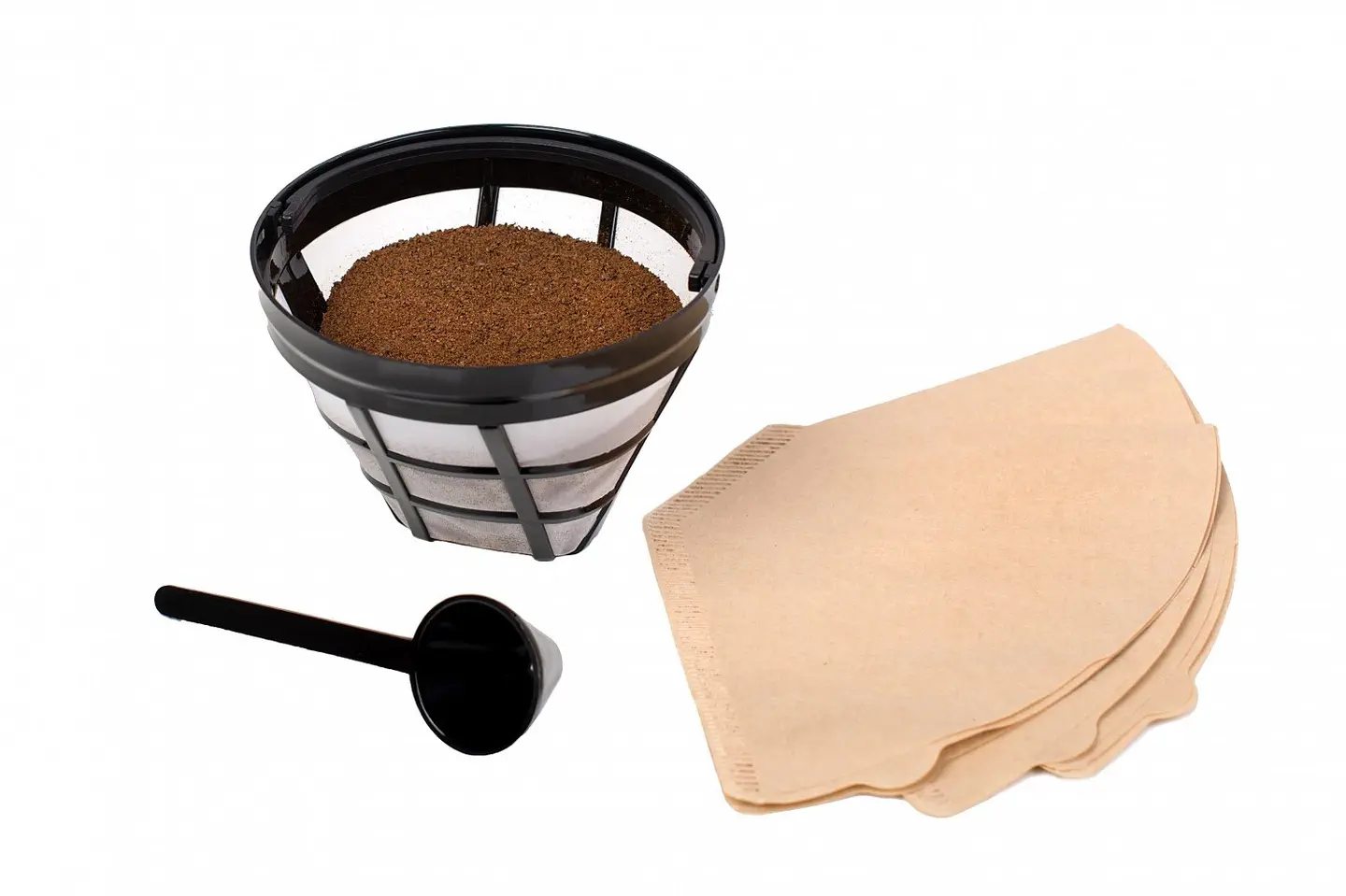 Ability to use a reusable filter or paper filters - included in the set is a permanent reusable filter that does away with the need to constantly replace filters after each use of the coffee machine.
The permanent filter needs only to be emptied and carefully cleaned, after which it is ready to be used again, so there is no need to spend money on additional filters. For afficionados of traditional solutions, single-use paper filters can also be used.
The coffee machine is designed to work with both coffee beans and ground coffee - so you do not have to constrain yourself to just one type of coffee. The fragrant beverage is prepared using coffee beans in the grinder container, while, if you want to use ground coffee, you should use the single-use or reusable filter.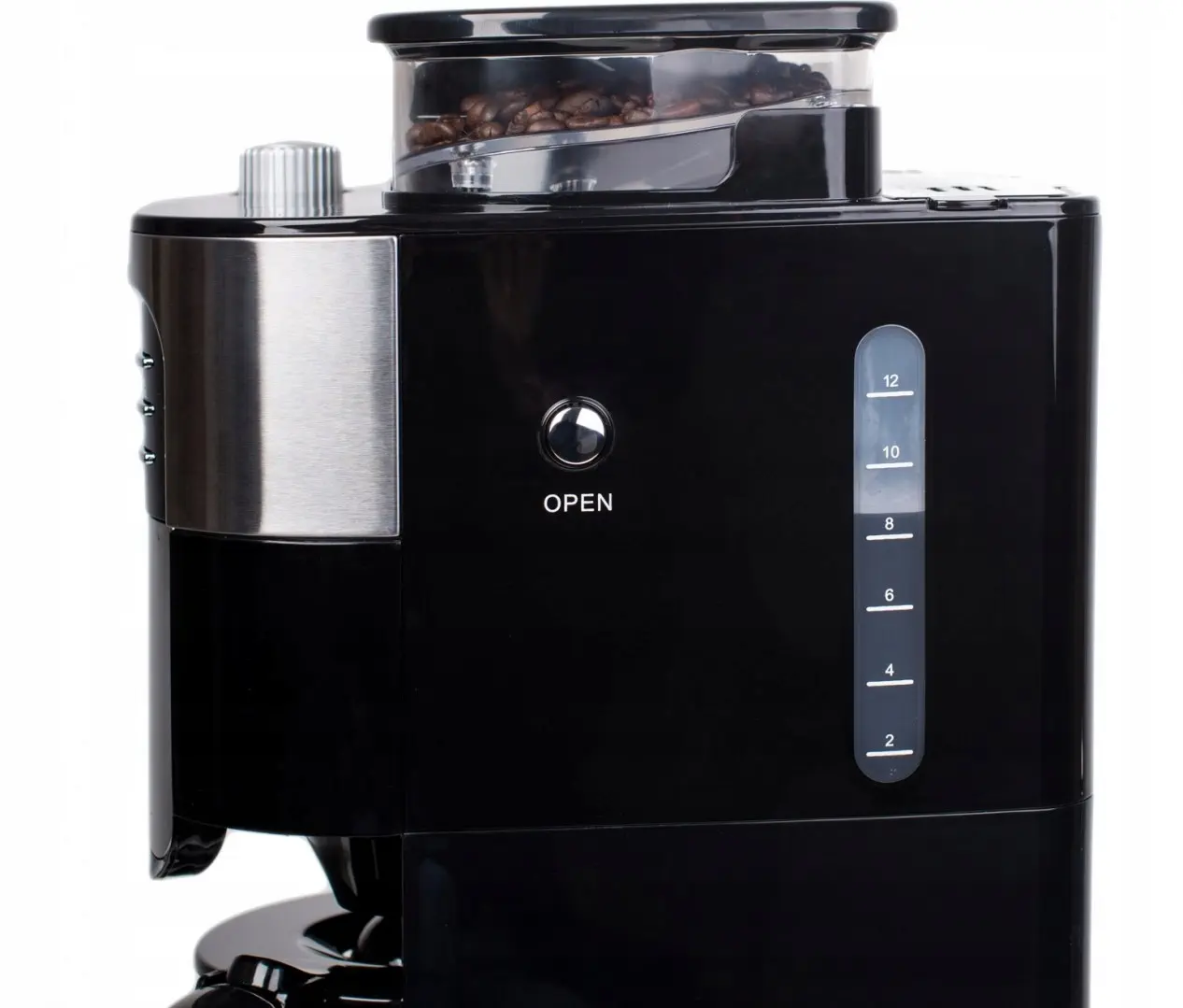 1,5 L water reservoir - allows for preparing up to 12 large or 18 small coffee cups worth of coffee at once, which will save you a lot of precious time.
Easy to read water level indicator
AUTOMATIC POWER OFF FUNCTIONALITY
After the coffee-making cycle is over, the device will keep the prepared beverage hot for 35 minutes, after which it will automatically turn off. This functionality prevents the coffee from getting cold right after it was prepared, and owing to the auto power off functionality, your power bill will be lower than until now.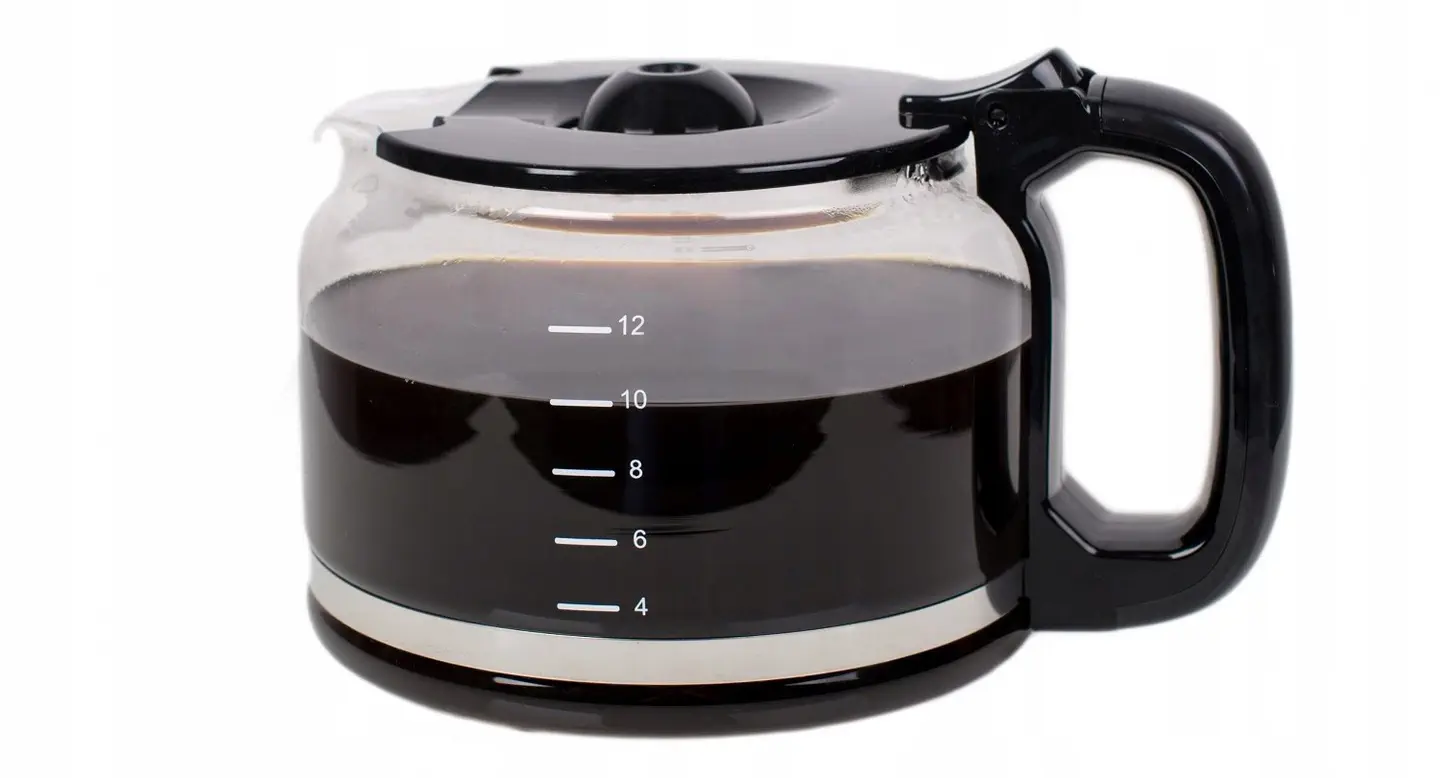 1,5 L glass jug - equipped with an ergonomic handle allowing for safe carrying of the hot coffee without the risk of burning, as well as a spout that makes it easier to pour the coffee to the cup. The jug with prepared coffee can be put on a table, allowing your guests to fill their cups according to their preferences.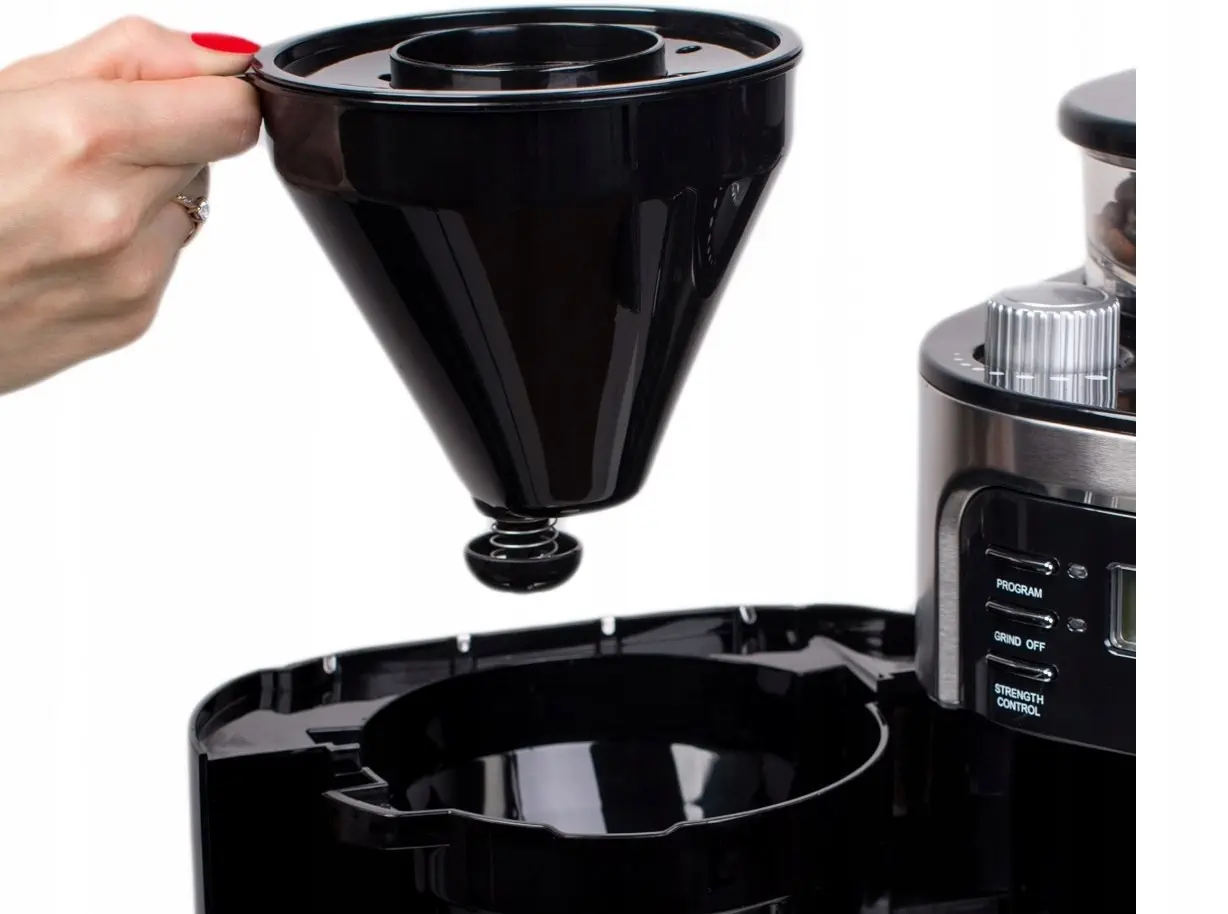 DRIP PREVENTION
The device was equipped with a drip prevention mechanism in the form of a spring, which, when released, blocks the spilling of coffee out of the appliance. This construction enables taking the jug out of the coffee machine without spilling a single drop of coffee. Moreover, owing to this functionality, emptying the coffee filter will be exceptionally simple, because lifting up the filter base will cause the drip prevention to trip and block the flow of coffee, which will allow you to keep your kitchen and the device clean.
PRODUCT PRESENTATION
Watch our video and see our drip coffee machine Burrio functionalities !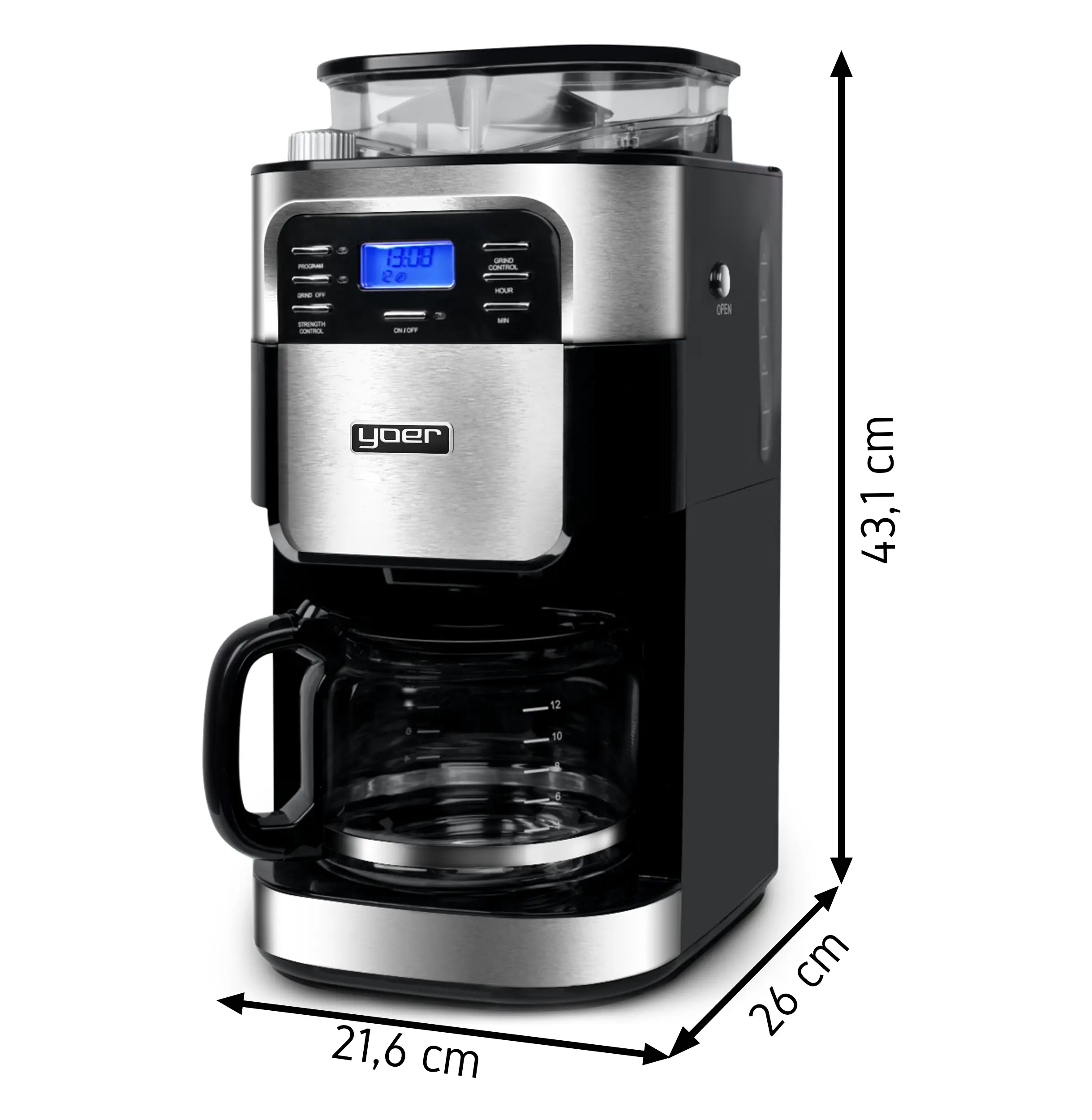 TECHNICAL SPECIFICATION
Water reservoir capacity: 1,5 L
Jug capacity: 1,5 L
Max power: 900W
Power cord length: 98 cm
Weight: 4,2 kg
Dimensions: 43,1 cm (height) x 21,6 cm (width) x 26 cm (length)
Color: Black with steel accents (INOX stainless steel)
Polish power plug: 220-240V 50Hz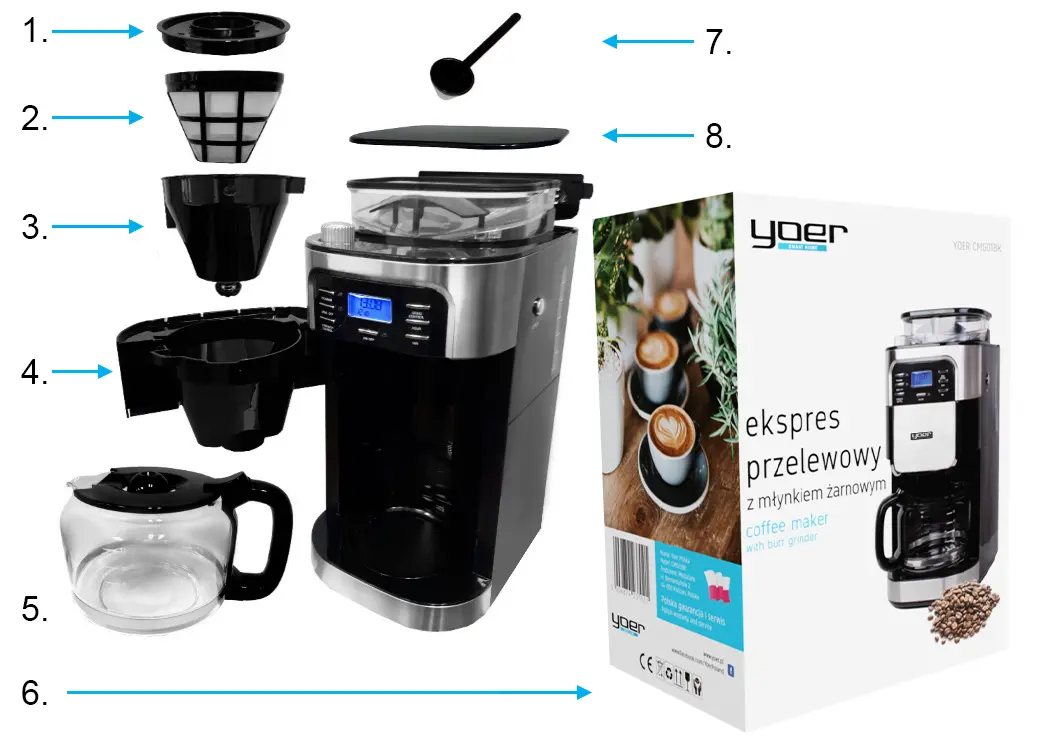 EQUIPMENT
Filter lid
Reusable filter
Filter base
Glass jug
Glass jug
Original packaging
Coffee measure
Grinder chamber lid
YOU WILL RECEIVE:
Drip coffee machine - details above,
YOER PLATINUM SECURITY card,
Warranty card,
Receipt / VAT invoice,
PL / EN instruction manual.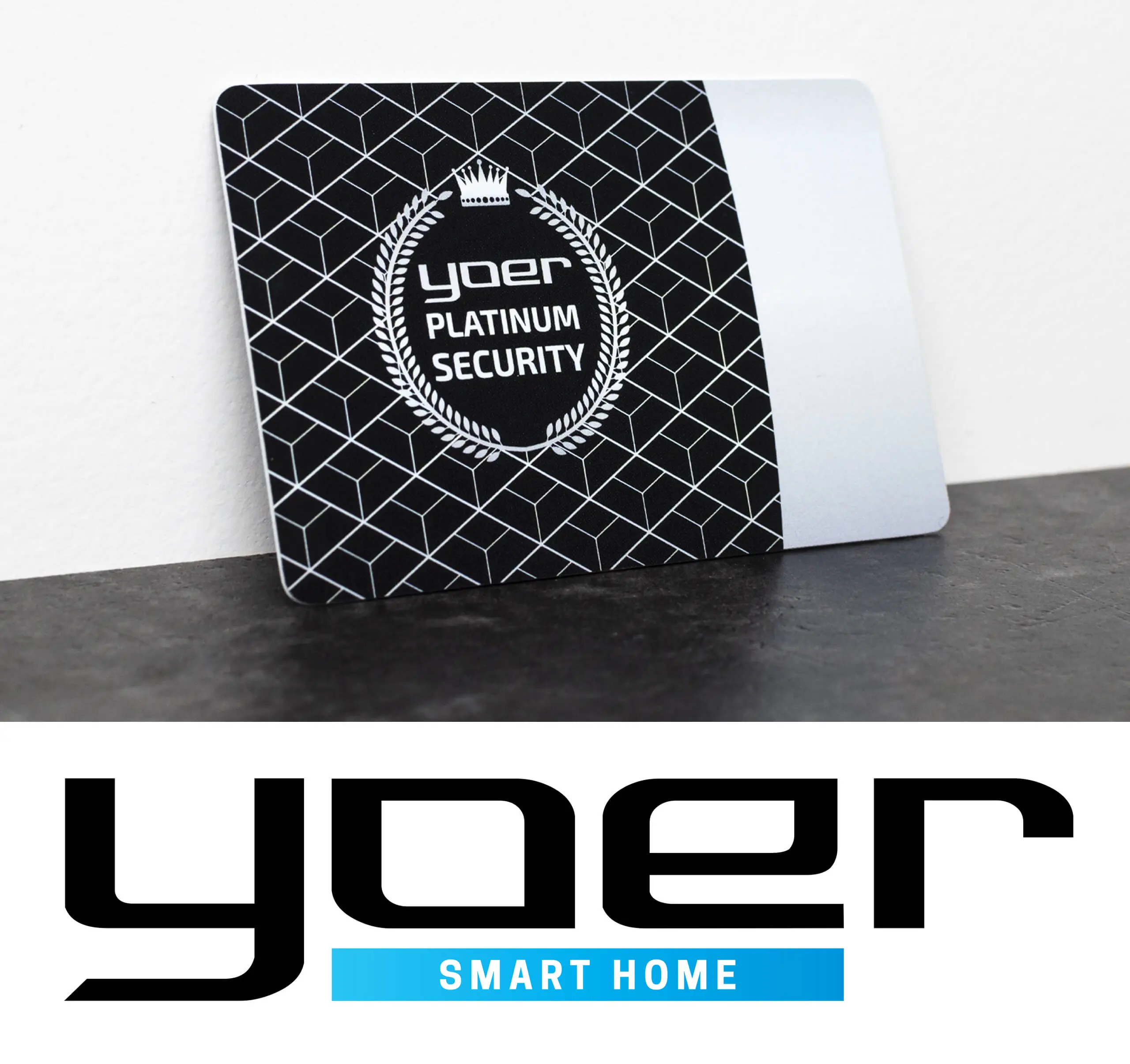 YOER PLATINUM SECURITY
When purchasing products from the official Yoer store you receive the YOER PLATINUM SECURITY package, which is an assurance of additional protection.
YOER - POLISH MANUFACTURER AND BRAND
YOER constitutes an excellent proof that high quality of products does not necesserily go in hand with high prices.

YOER CMG01BK instruction manual - Click here
Wszystkie powyższe mogę ocenić na max.Mam uwagi co do poboru wody,nie mozna tego manipulować.Brak możliwości wyłączenia sygnału po zakończeniu.Również dioda ustawienia czasowego za jasna.Młynek jest głośny ale dobrze mieli,uważam że kwestia dobru kawy i zaparzona kawa smakuje wyśmienicie.

Ekspres jak opisano ma swoje wady i zalety.Dla mnie nie pasuje brak wyłączenia sygnalu dźwiekowego po zakończeniu przyrządzania kawy,zbyt jasno świecaca dioda programatora.
Nie łatwo jes myc dzbanek na kawe bo góra nie ściaga sie.
Kawe robi smaczną,nie sprawdzalem czy mieli ilosć kawy jaka stosuje 6g/100ml
Szkoda że nie mozna zmienic rozmiaru kawy w ml.
Nie żaluje zakupu,tylko warto na żywo go przetestować przed zakupem.

Używamy od roku i nie zamieniłabym na żaden inny. Pyszna, świeżo zmielona kawa, łatwy do czyszczenia no i w super cenie.

W aspekcie funkcjonalności ekspres sprawuje się świetnie. Na uwadze trzeba mieć tylko to, ze jest wykonany z błyszczącego się, czarnego plastiku, który zaczyna sie brudzić już po wyjęciu z pudełka i utrzymanie go w czystości graniczy z cudem, oraz że zbiornika na wodę nie można wyjąć z ekspresu, co utrudnia dbanie o niego. Poza tym - świetny sprzęt.

Dobra kawa. Jedyny minus to pobieranie całej wody z zbiornika. Nie ważne czy ustawimy ilość kawy na 2 czy na 12 filiżanek. I tak przeleje całą wodę. Dodatkowym minusem jest brak możliwości podstawienia własnego kubka

Jako sklep jest najlepszy !!!!! sprzęt i dostawa SUPER. Płacenie kartą przy odbiorze jest SUPER. Same Plusy.

Jesteśmy zadowoleni z zakupu i polecamy!!!

Expres spełnił moje oczekiwania , jestem bardzo zadowolona

Super polecam wszystkim, za tą cenę , nie ma nic lepszego, super kawusia.

Super ekspres! Jestem pod wrażeniem jakości wykonania i użytych materiałów. Kawusia przepyszna, codziennie ekspres budzi nas zapachem świeżo przygotowanej kawy. Polecam wszystkim

polecam w 100%

Doskonałe urządzenie, kawa smaczna, zawsze rano czeka na mnie w kuchni

Za tą cenę super sprzęt

Expres elegacki - robi bardzo dobrze kawusię.
Polecam.
Dobry stosunek ceny do jakości

Po kilku miesiącach używania mogę napisać, ze produkt ma kilka minusów, ale znacznie więcej plusów i w ogólnym rozrachunku jestem bardzo zadowolony.

Co do minusów: wg. miarek ekspresu 1 kawa to ok. 125 ml i nie można zrobić mniej niż 2 (właśnie tak, ekspres nie zmieli kawy na 1 porcję 125 ml). Kolejny: jest 3-stopniowa skala mocy kawy, ale nawet najmocniejsza mieli nieco za mało kawy (na 2 porcje czyli 250 ml powinno być ok. 30g, mieli ok. 25g). Radzę sobie z tym wlewając mniej wody. A no właśnie - to największy minus - nie można zaprogramować ile wody ma pobrać ekspres - zawsze pobiera wszystko, co jest w pojemniku (nawet jeśli w pojemniku jest woda na 6 filiżanek, a wybraliśmy program na 2), więc trzeba uzupełniać przed każdym przygotowaniem kawy. Można to jednak przeżyć, bo młynek żarnowy robi super robotę, ekspres wygląda bardzo dobrze, łatwo go czyścić i po nauczeniu się życia z wymienionymi powyżej minusami - można tak jak ja być bardzo zadowlonym z produktu i wydaje mi się, że w tej półce cenowej nie ma szans na znalezienie niczego lepszego.

Recently viewed products

Other Customers also purchased

Similar products